Your website speed is a factor that determines the site's success. In short, it can make or break your website. With good speed, your website will have a fair chance of ranking in SERP. And, if your site loads in less than three seconds, it will have a positive impact on your SEO campaign.
Speed has also become important for the marketing and promotion of your website. Page speed determines your performance that includes – user experience and ranking. When you improve the speed of your page loading, it has an impact on the overall success of the website. Faster speed equals faster performance, so it's important to focus on speed. SEO experts use website testing tools to analyze their site's speed.
What can website speed test help you analyze?
Website speed tools help you determine the exact reasons why your site is loading slowly. It helps you determine whether the images need compression, or you need to upgrade your hosting, or if there is any render-blocking Javascript.
The tool helps in analyzing load time, count requests, and checks different load speeds using the servers. With the tool, you'll be able to utilize different browsers to check for user experience. It helps to analyze HTTPS and measures the CDN performance. It verifies whether the CDN landing is correct.
Best Website Speed Test Tools
1. Google Pagespeed Insights
Google PageSpeed Insight is a free tool that helps you to fix your website issues. A score of about 85 on the tool indicates that your website is performing well. It provides reports of desktop and mobile versions.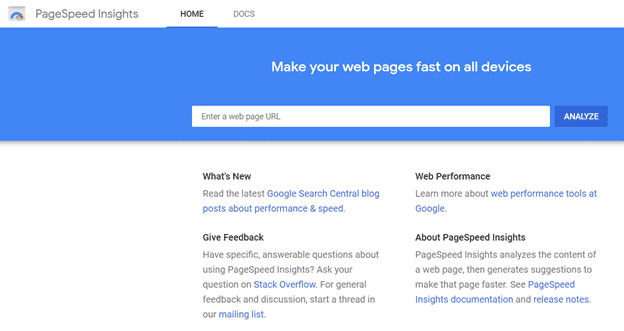 Features:-
It helps you to find general issues with your website. Plus, offers helpful suggestions on how to fix the said issue.
It's simple to use, as you will need to type in your address and wait for a few seconds. You will see results from both versions.
All the results are colour-coded, so you will know how your website is performing.
2. GTmetrix
GTmetrix fast and lightweight tool gives you an analysis of your speed. You will get a detailed insight into how your website performs in search engines.

Features:-
The interface is simple, and UX design lets you navigate without any effort. You need to put your URL address and click on analyze option.
Different page speed numbers will be displayed with the context. It will give you an insight into your website compared to other sites on the internet.
Scores break down by different types if you aren't familiar with the process of web development.
It helps you to determine issues in JavaScript and CSS.
3. Pingdom
Pingdom is a great blend of simplicity and various features. It offers a complete analysis of the speed, which gives you a fair idea about the performance of your site.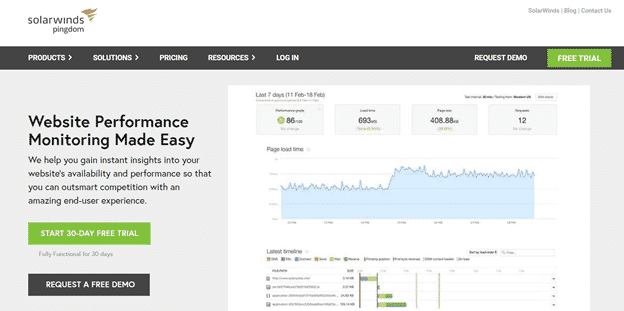 Features:-
In the current configuration, it lets the user's test website speed from four different testing locations. You have the option of choosing a testing location that is close to your website.
It gives a better grade breakdown of performance; the results are easy to read. It also provides a specific list of issues to address.
The waterfall feature is easy to interpret. With the data, you can get a deep insight into issues.
4. SEO Site Checkup
SEO site checkup saves your time as you can analyze different SEO issues along with page speed. It is a tool for complete site analysis.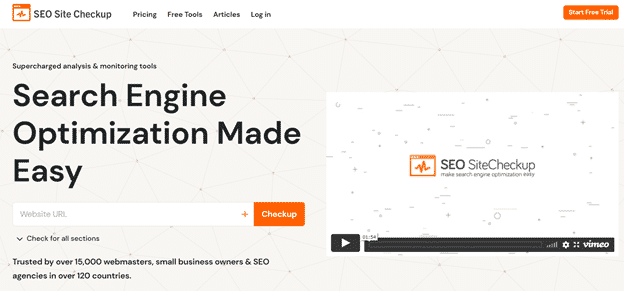 Features:-
It works on a holistic approach and considers all the factors that affect the performance of the website. It also gives you an idea about search ranking.
The SEO site checkup tool provides simple options that you can check on. You might be able to fix missed issues related to the site.
The tool provides a comprehensive approach with search engines and using algorithms. It is an important tool for web marketing professionals and SEO experts.
5. Uptrends
Apart from knowing about the speed, the tool has a great interface for a screenshot. You can send it to your client to discuss speed issues.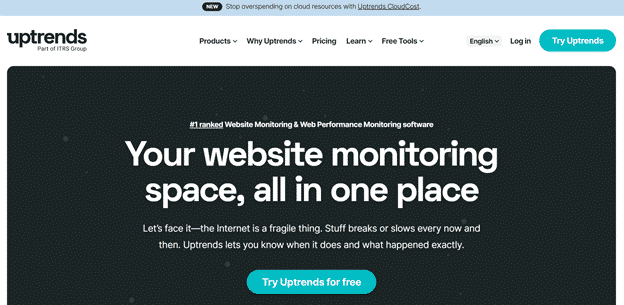 Features:-
The speed test tool provides a beautiful waterfall graph that helps you to get more information related to website issues.
The tool generates a good amount of domain group data, so you will be able to see what other group domains are doing.
It offers a list of worldwide locations, which you can choose for testing. It is a good tool for speed analysis.
You can pick from the different screen resolutions available.
6. Dotcom Monitor
Dotcom Monitor is the best choice for your daily analysis. It lets you run a speed test in minutes without any issues.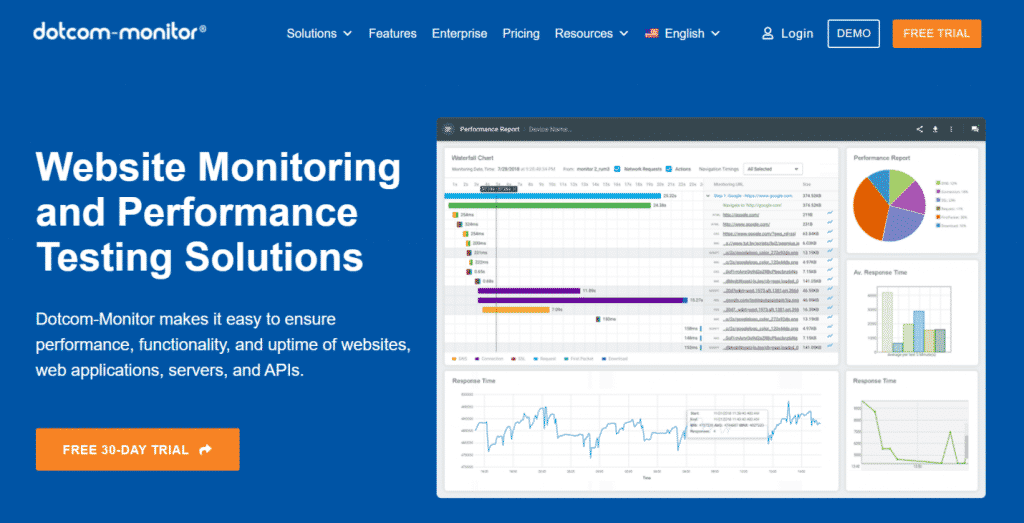 Features:-
You can get 25 different locations and 7 different browsers with the tool.
All the tests are graded based on your load time, and it lets you get details on the server responses.
It lets you check repeat visitors i.e if someone clicks your website for a second time.
The lighthouse feature gives a complete page speed insight report.
7. Dareboost
Dareboost lets you perform a detailed analysis of speed from multiple locations. It gives you results for both mobile and desktop versions.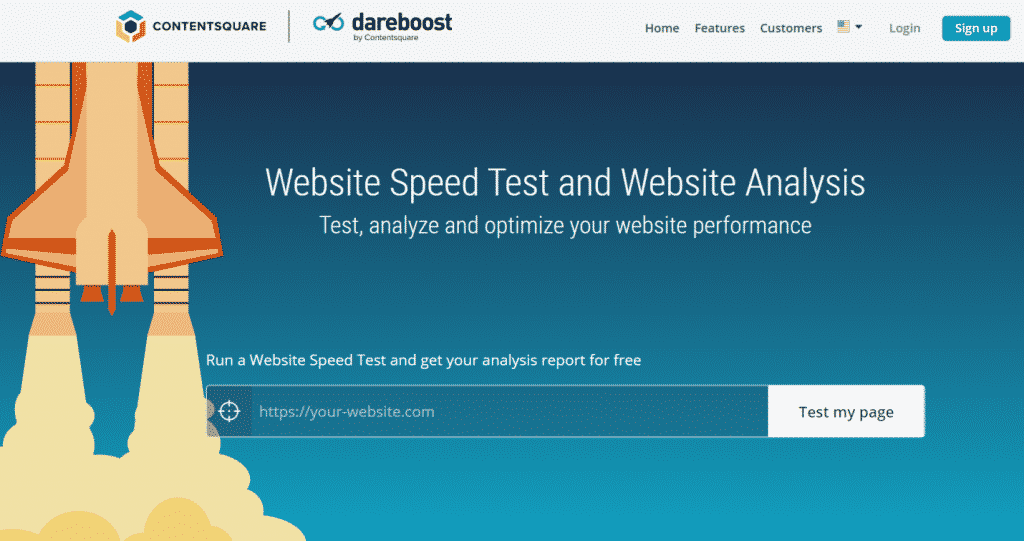 Features:-
The dashboard and interface are simple and provides complete information like the first byte.
When it renders information, it provides tips on improving the performance of the website.
The tool offers several packages for page speed insights.
It provides complete website speed analysis with website speed monitoring.
It also lets you perform mobile website tests.
8. YSlow
YSlow is an open-source speed test tool, which analyses both performance and speed. Its also available as an extension with a browser like Chrome and Firefox.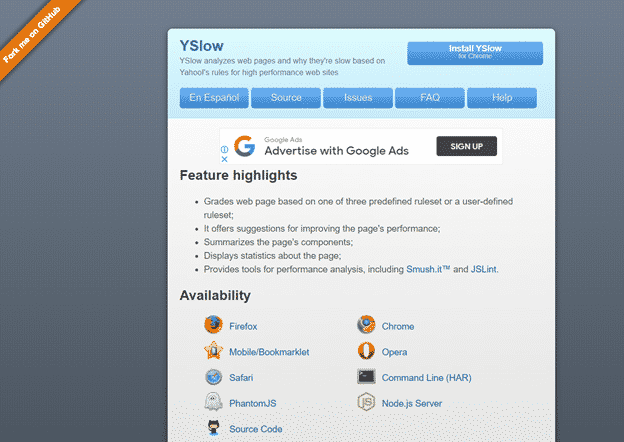 Features:-
It provides complete information about different types of web page components available.
It gives you a complete stat report of your load time and performance.
It not only helps to grade your website but also provides valuable suggestions to improve the performance.
9. Webpage Test
Webpage Test tool is an open-source platform, which provides a detailed analysis of your page speed. It allows you to benchmark your website from 40 different locations around the world.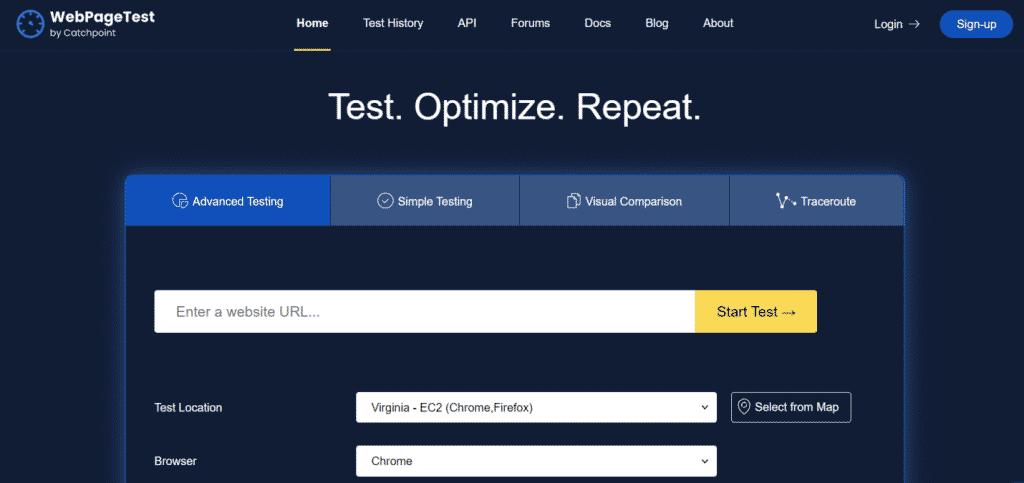 Features:-
It lets you stimulate your tests over fast or slow internet, which is an advantage.
It provides graded results, which include information on compression, caching, and different waterfall charts.
It features a special test, which you can run three times and get three different data sets.
To Sum up,
The above 9 tools can help you track the performance of your website and fix issues related to speed. If you're aware of all the issues that cause slow loading time, you can rectify them to make your site load faster. A faster site will improve your website traffic and help boost your ranking in the search result.
Author
Sudhir Bhushan is a Tech & Social enthusiast and Founder of Bhicoupons. He is also a Web Entrepreneur by Profession and loves to write about the latest trends on Social Media & SEO. You may also follow him on Twitter
Latest posts by FreelancingGig
(see all)