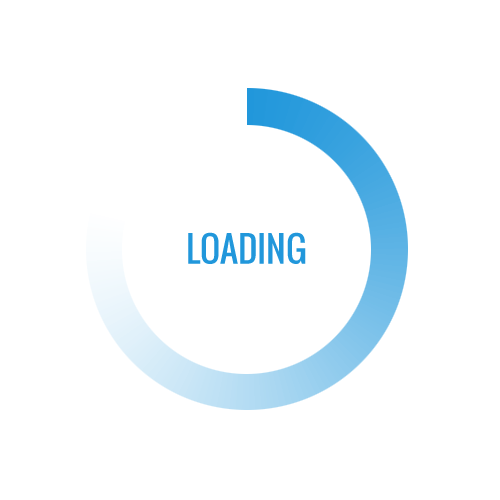 Abby031
---
Customer Support…
From

Nigeria

Member Since

Jan 06, 2020

Service Delivered

0
Email

Verified

Phone Number

Verified

Profile Info

Completed
Reviews As Seller
0.0 (0 reviews)
---
Customer Support and Data Entry
My name is Abiola; I am a certified customer support and data entry expert. With over 7 years of experience, I am your go-to employee when it comes to efficiency in Customer Support/ Virtual Assistance, Data Entry, Typing, Transcription/Translation and all administrative tasks. I have proficiency in; - Customer Service/Virtual Assistance - Fast typing and data entry - Communication skills (Written and Verbal) - Empathy and time management - Internet Research. - Transcription/Translation. I believe in my ability to deliver an outstanding job when the opportunity presents itself.
---
Skills
Translation
Data Entry
Telemarketing
Excel
Customer Support
Virtual Assistant
Customer Service
Internet Research
Email Handling
---
Education
Degree

B.sc Economics

Year

2014 - 2014

College Name

Ahmadu Bello University, ABU, Zaria , Nigeria
---
Degree

Diploma In Customer Service

Year

2018 - 2018

College Name

Online at Advance Learning Interactive Systems Online , Ireland
---
Degree

Persuasion Strategies-- Ultimate Influence Tools & Skills

Year

2019 - 2019

College Name

Online at Advance Learning Interactive Systems Online , Ireland
---
Experience
Job Profile

Customer Service Associate

Year

April,2019 - Present

Company

AZA Finance
Description
• Help promote a customer-centric approach at the Company by setting high standards for client support, relationship management and customer happiness • Represent the voice of the consumer and ensure consumer insights are integrated into decision making and embedded in the organization. • Act as an effective liaison between BitPesa and its clients, given you are the daily point of contact for the clients • Effectively collaborate/work with key internal stakeholders - Sales, Finance/Trading, Customer Support, Compliance and Product. • Support and improve the entire customer journey from onboarding to post-trade execution • Assist in continuously deepening existing client relationships. • Display a high level of emotional intelligence and step into a leadership role when required • Help identify and fix inefficiencies in current workflows and processes • Monitor and review customer happiness and satisfaction ratings on customer feedback; escalate units with low traffic or ratings for prompt intervention
---
Job Profile

Customer Service Representative

Year

May,2017 - March,2019

Company

AXA Mansard Insurance
Description
Calling of all motor insurance clients for the renewal of their motor insurance policies, two weeks before the due date, meeting a target of an average of 5000 customers per month and 166 customers per day. • Successfully convince 85% of motor insurance clients on the reason why it is safe to renew their insurance policy with us; with about 15% to 17% of them opting for a downgrade from a comprehensive insurance package to a limited (Third Party) insurance package. • Using varieties of software packages, such as Microsoft Word, Outlook, Power point, Excel, Access, CRM, AIMS, AVAYA communicator etc., to produce correspondence and documents and maintain presentations, records, spreadsheets and databases. • Resolving product/service problems by clarifying customer's complaints, determining the cause of the problem, selecting and explaining the best solution to solving the problem; expediting correction and/or adjustment and following up to ensure closure. • Cross sell/up sell other non-motor products to customers. • Preparing Weekly Reports and Service Level Report for Customer Service Unit
---
Job Profile

Receptionist

Year

March,2015 - October,2015

Company

ANDREMEKS Company
Description
Impressive first point of contact to visitors/clients • Keeping up to date financial details • Answering phone calls and performing other administrative tasks, as directed by the firm. • Receiving and sending of all correspondences. • Maintaining effective records and ensuring that the office environment is clean and safe
---
Job Profile

Receptionist

Year

October,2014 - March,2015

Company

KRISTABEL Chambers
Description
• Timely responses to mails sent by clients. • Office/document management. • Served as the first point of contact in the company for all transactions. • Directing all visitors to the appropriate desks.
---
Job Profile

Class Teacher

Year

February,2007 - August,2009

Company

UNIMSON Nur/Pry School, Lagos
Description
1. Teaching all spheres of the school curriculum. 2. Maintaining discipline. 3. Planning, preparing and presenting lessons that cater for the needs of the whole ability range within the class 4. Taking responsibility for the progress of a class of primary-age pupils. 5. Keeping up to date with changes and developments in the structure of the curriculum. 6. Organizing and taking part in school events, outings and activities which may take place at weekends or in the evening 7. Coordinating activities and resources within a specific area of the curriculum, and supporting colleagues in the delivery of this specialist area