Even for people in the know, working with big data can be challenging. Analyzing so much information is simply impossible on your own but using older software for doing this is not the best solution either which is why so many business owners aim to find new tools to use for big data analysis. Freelancers, developers, and designers can all benefit from using such programs, so here are the best big data tools for 2021.
#1 Lumify
The best thing about Lumify is that it is free and open source. Lumify can be used for big data analytics, visualization, fusion, and integration and offers such features as 2D and 3D visualization, full-text search, integration with mapping systems, multimedia analysis, real-time collaboration via projects and workspaces, and many others. It is a scalable, secure tool which also works quite well with Amazon's AWS.
#2 Xplenty
Xplenty is not a free tool (it offers a 7-day trial and then a subscription-based pricing model), but it's definitely worth the money. This platform lets you prepare, process, and integrate big data for cloud-based analytics. Thanks to its user-friendly interface, it is easy to implement ETL and ELT among other things and use all of its numerous features. Xplenty's toolkit is also perfect for building no-code and low-code pipelines as well as using the platform for such processes as development, marketing, sales, and support. Perhaps the only downside to this tool is that you only have a yearly subscription option rather than a monthly one.
#3 Qubole
Another independent data service tool, Qubole is a platform that allows you to manage your big data for learning and optimizing with the help of such data analysis. Many famous brands are already working with Qubole including Adobe, Warner Music Group, and Gannett. Naturally, Qubole is more suitable for business and enterprise use with the business edition being free while the enterprise edition is paid and starts at $199 per month. Qubole offers increased flexibility and scale and enhanced adoption of big data analytics among other things.
#4 Datawrapper
Much like Lumify, Datawrapper is an open source platform which can be used for data visualization with the help of features such as chart creation. Datawrapper currently works with a variety of big names such as The Times, Bloomberg, Twitter, Fortune, Mother Jones, and others. Though it has a variety of paid options, its main offer is free. Datawrapper offers numerous customization options, but it does have a limited number of color palettes.
#5 Apache Hadoop
According to various websites ratings, Apache Hadoop is one of the best big data analysis tools currently available on the market. To put it simply, Apache Hadoop is a software framework used for clustered file systems and for working with big data. You can process big datasets via the MapReduce programming model that Apache Hadoop has. Some brands working with this tool include Intel, Facebook, Microsoft, Amazon, IBM, and Hortonworks among others. As long as you have the Apache license, you can use this tool absolutely for free.
#6 KNIME
KNIME is an abbreviation of Konstanz Information Miner and is an open source tool mostly used for enterprise-level big data management. The tool lets you use integration, reporting, CRM, research, data mining and analytics, and business intelligence features and is supported on multiple operating systems including Windows, OS X, and Linux. Currently, such brands as Comcast and Johnson & Johnson work with KNIME. It's a free tool but there are some paid options you can use as well.
#7 Rapidminer
A cross-platform tool, Rapidminer offers the best integrated environment to use for data science and analysis, machine learning, and even predictive analytics. Brands working with Rapidminer include BMW, Samsung, Airbus, Hitachi, and others. The pricing for Rapidminer is quite flexible and you can choose between a small, medium, or a large enterprise edition all of which have different prices. Running on Java, Rapidminer offers you both data science tools and algorithms and the code-optional GUI you might not find elsewhere.
#8 Apache Storm
The cross-platform framework known as Apache Storm is a free and open-source tool you can start using thanks to its distributed stream processing and a variety of tools offered. Apache Storm is used by very many well-known brands such as Alibaba, Yahoo, Groupon, The Weather Channel, etc. Despite its benefits, Apache Storm does have some downsides (such as the fact that it is somewhat difficult to learn how to use), but its pros outweigh its cons. This tool is very fast and tolerant to faults while also guaranteeing data processing.
#9 Apache Cassandra
Another tool under the Apache umbrella, Apache Cassandra is yet another free tool which is also open-source and has many notable clients including American Express, Facebook, Yahoo, Accenture, General Electric, Honeywell, and others. It handles even massive amounts of data very quickly and offers automated replication and linear scalability. That being said, Apache Cassandra does have some downsides to it such as the fact that the row-level locking feature isn't included and that the tool requires some extra efforts from your side to run troubleshooting and maintenance.
Final Thoughts
All in all, using the right big data tools is essential for you to be able to process, analyze, and use big data to your advantage. Utilize the big data analysis tools in this article to improve your big data strategy and work with such information more effectively.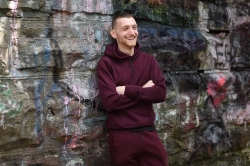 Latest posts by Frank Hamilton
(see all)