If you stumble upon an advertisement while scrolling through your Facebook feed, you might start to wonder whether using different types of digital media channels are as effective as what people say. Apparently, they are. And as long as you do things right, you will see an improvement in sales.
This social media tactic is one of the most commonly suggested for your digital marketing campaign. Social media apps like Facebook, Instagram, etc., are the most used media channels for marketing.
In this digital age, marketing strategies are adapting to technology. As marketing has stepped into the digital world, we see how different channels are taken over by digital marketing. This is not a bad thing because digital marketing is actually the most effective B2C marketing strategy.
Why choose digital marketing?
Digital marketing, in simple terms, is advertising your brand/product on digital platforms like social media, search engines, and more. Increasingly, people are starting to shop online and make purchases online. This shift in the buying pattern of consumers has paved the way for small-time businesses to emerge, or at least make more out of their businesses.
It's 2020, and if you're trying to compete in the market, you should start planning your digital marketing strategy or hire a digital marketing agency. It has become especially important during this pandemic as more people are spending more time online.
And it is of paramount importance that you, as a business owner, should know how digital marketing works. In this way, you can choose the right channels to reach the right audience for your business.
Digital channels are diverse, and there are only a few channels that will prove to be effective. And even though some say that radio advertisements and SMS are outdated, these can still be potent strategies for your digital marketing.
Here is a list of digital marketing channels that you should try for your digital marketing campaign:
7 effective types of digital media channels and how to use them the right way:
1. Website
If your brand does not have a website yet, well, you're missing out on a lot. It's the turn of the decade and websites are the face of your brand and business online. Your brand without a face? People won't buy it.
Websites are the place where you will look to see everything that you need to see in a business. And your content will most likely be in blogs, e-books, infographics, and other elements that will help you market your brand.
Content marketing
What content marketing does is to base your content on user preferences. If your customer wants to see it, then it should be in your content.
Content marketing can reach heights with the aid of a language translation company. This helps our content reach a wider audience with the increased number of languages they are translated into. No one likes content they can't understand.
This promotes value on your website because you provide the content your consumer needs. And if your website is regarded as a quality source of information, people in your niche will see you as an authority in your field.
Your content is what drives your results because you gain brand awareness. If your company manages to create content that goes viral online, your brand awareness will surely convert to sales.

You can use content creating tools to improve your content marketing. In this way, your content will reach the right audience and be more relatable.
Website design
Earlier, I said that your website is your face online. The appearance of your website is a crucial factor because it dictates whether visitors will stay or leave your website.
While web design can be all about the artistic side, what really matters is the functionality of your design. Everything that the visitor needs to see should be on your site. Your website's usability will dictate the success or failure of your web design.
Your website should have the following attributes to maximize user experience:
With the wide use of smartphones and tablets, your website should be compatible with both desktop and mobile devices alike. Whatever function your website has on a desktop should also be accessible through smartphones.
Your layout must be effective for all screen sizes. This way, your website will be as competitive as other leading brands.
Visitors should not get confused about your website's purpose. You have to design your website on point. A more direct approach could prove useful.
Putting too many elements together in a limited space could be very confusing for your users. Remember that simplicity still goes a long way when it comes to website design. Maintain a clean and fresh design for your website.
You don't want your users to get lost on your website. Navigation should not be a problem if you want to improve your website's user experience.
This is the arrangement of different visual elements on your website based on their importance. Use this to manipulate the focal point of your website and highlight the important information.
No one wants a slow-loading website. You will lose visitors if your website is slow. Optimize image sizes and the web language that you're using, whether it's HTML, JavaScript, or CSS.
If this seems like a lot of tasks for you to handle, there might be a need to seek out help from a website design firm. You would be able to focus more on your digital marketing strategies for other digital channels.
2. Email
Did you know that you can get as high as $42 per one dollar that you spend on your email marketing? That is a 4,200% increase in ROI for your business.
Thus, email marketing remains one of the most effective digital marketing strategies out there. With almost everyone having an email for themselves, this is a huge digital channel for your marketing.
But how do you select the people you send your emails to?
If we're talking about sending emails to regular customers and business partners, this is a no brainer. It's an easy task to do because you understand the interests of your email recipients.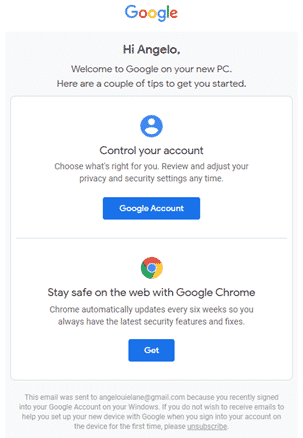 You just have to put together a personalized, yet general email message to everyone. Just like what Google sends you when you access your email on an unrecognized device.
But what if you're sending an email blast to completely random prospects? How do you approach people who have little to no idea about your brand?
If you're targeting people outside of your niche, then you're wasting your money for nothing. Your emails would just be a bunch of spam emails on their inboxes.
Instead, target people from your niche and talk about something relevant to the community. This way, your email's content is engaging for them. These contents are proven to convert leads to sales:
Invitation to your brand's newsletter
Discounts and promos
New products/services
Invitation to events like webinars
You can promote your products/services through email marketing. You can build relationships and gain consumer feedback from this as well.
3. Search engines
The use of search engines for a digital marketing strategy has been around for many years now. Because of its efficiency and effectiveness, companies use this strategy for its many benefits.
Let's say your products are gardening tools. As a search engine user, I searched for gardening tools to find out where I might purchase the tools. And if your website appears on top of the results page, you'll have more potential buyers and sales.
You can choose whether you'll opt for the hard but highly rewarding way, or the easy but less-converting way. However, both of these have a unique benefit all their own.
Search engine optimization (SEO)
This is the process of optimizing your website to meet the requirements of search engines. Using this technique can rank you higher on SERPs and gain both the consumer's and the search engine's trust.
The higher you rank on SERPs, the more visible your website is. The more visible your website, the more traffic you drive back to your website, thus leading to a potential conversion.
But first, you need to make sure that your website will rank high on SERPs. That's why this method can be risky but proves to be very effective. If you manage to make this method work, your business will be rewarded accordingly.
That's why you need to know what makes up a good SEO strategy. If you focus on keyword research, content creation, link building, and the technical aspect of your website, you will definitely have a competitive website.
The reason why this method is highly effective is that it targets the market that is actually concerned about your product. This way, you're bringing high-quality website traffic (with high potential conversion) back to your website.
Paid advertising

You will see an 'Ad' on top, which means that this website used paid advertising.
One of the most common forms of paid advertising in digital marketing is pay per click ads or PPC. Pay per click (PPC) instantly puts your website on top of SERPs, at the cost of paying per click of your link. Although SEO and PPC both deal with search engines, these two are different from each other.
Now, if this is a less-converting way, then why do people use it? How can you boost your ROI if you're paying for every click of your PPC?
The goal of PPC is to increase your website traffic using paid means. This gives brand awareness and visibility that you will need to rank high on SERPs.
Yes, SEO can also do that. But it takes a long time to reap the rewards of optimizing your website for search engines. That's why PPC acts as a stepping stone to boost your website's traffic.
4. Social media
Social media has dominated the internet for a decade now. It has also been an effective channel to drive traffic back to your website. This is because of our attachment to social media that allows us to connect with people.
With millions, even billions, of subscribers, social media has become one of the most appealing digital marketing strategies. On top of its worldwide reach, signing up for social media platforms is free!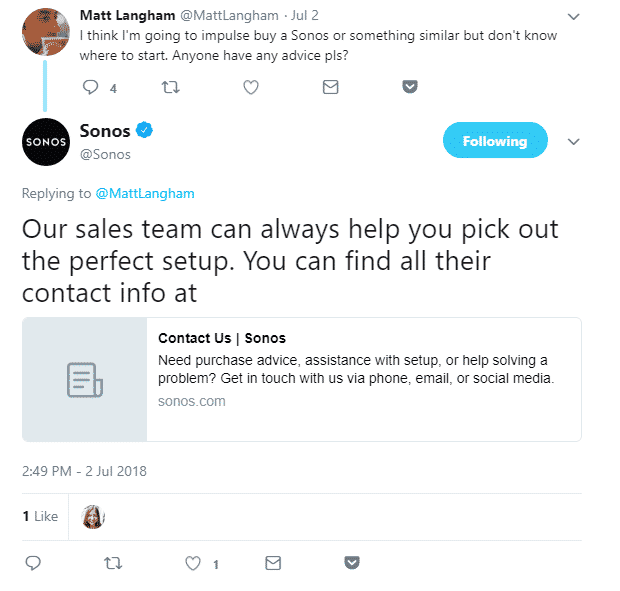 @Sonos on Twitter uses this digital marketing channel to find new leads and communicate with their customers.
Different platforms have different users of different personalities. These users will only interact with your content if it relates to them. You need to make your content appealing and shareable, based on what is termed as "viral."
What is viral on one platform might be different from another platform. Thus, having an idea of what's trending will help you a lot in creating your content. This will give us insights on the things that are happening right now and stay on top of it.
Non profit digital marketing is a fast moving world, and staying updated on recent trends can be the difference between a successful and a time-wasted campaign. Knowing the inside out of non profit digital marketing and the advancements they undergo by each passing day is of paramount importance especially during the time of pandemic.
And if you already have jam-packed content that will surely convert, you'll need to find the perfect time to release your content and gain maximum engagement. This is where it gets tricky.
Here are the best times to post your contents on each social media platforms:
Contents on Facebook are often composed of a catchy text with images that act as support. With over billions of active users online, this is the top social media platform to use for your digital marketing strategy.
The times when most people are active on Facebook are Wednesdays, 11 a.m., and 1-2 p.m.
Contents on Twitter are a little different from Facebook. While Facebook uses the combination of text and images for their content, Twitter content focuses more on the words than the images.
The time when most people are active on Twitter is Wednesdays and Fridays at 9 a.m.
If you want your content to be "Instagram-worthy," you'll have to focus on your images for your content. Instagram is an image-heavy social media platform that will increase your website traffic if used correctly.
To gain maximum engagement on Instagram, the best times to post your content is Wednesdays at 11 a.m., and Fridays at 10 a.m. and 11 a.m.
Social media influencers
Millennials coined the term 'influencer' for content creators that have a huge following community. And they are called influencers because they can influence their fan-base on what products/services to purchase.
If you can get influencers from your niche to advertise your website/product, it will boost your online presence. You gain brand visibility from their audiences. And if you manage to have a positive review from an influencer, then your brand's reputation will significantly increase.
5. Video marketing
Admit it, you love to see video advertisements from your favorite brands. Videos are extremely powerful tools for your digital marketing strategy.
Video marketing ranges from video advertisements, demo videos, and live streaming. And you need to think about how your content will be relevant to your niche.
For example, let's say your niche involves the gaming community. Gamers spend considerable amounts of time on Twitch and YouTube. You can start a live stream or make vlogs and demo videos of your products.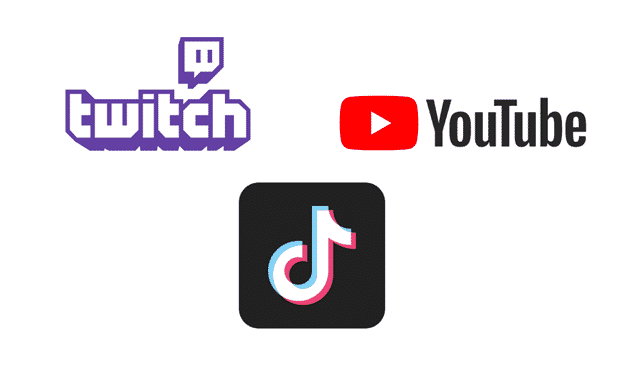 You can also use the fastest-growing social media app, TikTok, to advertise your brand using creative content. It allows you to craft 15-second videos that your followers can share. With its rising popularity, you can increase your brand's visibility.
6. Instant messages
If you think that IMs as a media channel for marketing is outdated, well, think again. Instant messaging still delivers when it comes to digital marketing. Aside from being simple, it's also very easy to use.
When you receive a message, you expect that it's from someone that you know. Its one-to-one nature makes it easier to have a more personal conversation with your customers.
Your content should inspire action ("Learn more" or "Shop now") from your target. Keep your messages short but relevant. And most of all, give it a personal touch.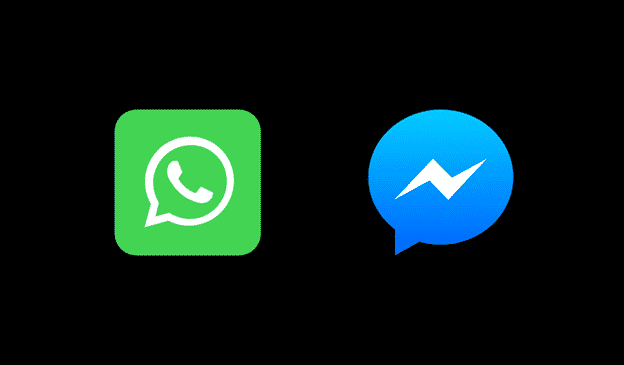 You can divide your audience into different groups to create more relevance to your messages. Messaging apps like WhatsApp and Messenger have this feature, and you can even configure autoresponder bots.
7. Radio advertisement
As one of the earliest marketing techniques, radio advertisements are still productive. In fact, as many as 230 million Americans (ages 12 and up) still listen to radio broadcasts.
As the years have progressed, radio has evolved into podcasts. Think of it as a personal radio show that discusses whatever topic you like. And you can listen to these podcasts from any device.
Once you've made up your mind about the name and nature of your podcast, your content should stick to that idea. Promote your podcast episodes on your social media accounts to increase engagements.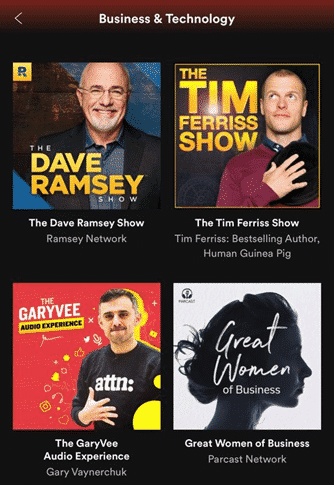 Podcast examples on Spotify about business and technology.
It's an easy digital marketing channel because all you need to do is hire a good voice actor and create a good script. You can also do it yourself!
After you've done your first podcast, submit it to different platforms (Spotify, iTunes, Google Play, and SoundCloud) to allow ease of access for new listeners.
Final word
Now, which of the different types of digital media channels should you use to improve your online presence? Don't look for just one answer. You might need to use three or four–maybe even all channels–to see a visible improvement in your online presence.
And of course, you'll need to do them right.
Latest posts by FreelancingGig
(see all)