Mere online presence isn't enough to attain greater heights in your business. If you want to maintain consistently high traffic, conversions, and sales, growing your online authority would be helpful.
You may choose to become a forefront, a thought leader, a frontier—or whatever term you want to coin online authority—so long as you know the best strategies to use to deliver and gain optimum results. You may seek the help of an expert by finding a reputable online marketing agency at Sortlist.Co.Uk or similar agencies.
You can also learn effective ways to grow your online authority by reading below.
Create A Website
The heart of your website is said to be your content. Your website is the core of your web presence, where you could grow and nurture your online authority. It's your stepping stone to the digital world. A business without a website could limit itself from endless possibilities and opportunities. From web design and development stage to content creation and content marketing, your website could be the perfect platform where good profits could emanate.
Be Active In Search Engines
Search engine giants serve as the scanner and display window of your website. So it's important to ensure you have helpful, interesting, relevant, and optimized web content. This would impress search engines and show your web pages on search results when online users are searching for related products and services you're offering. It would also help your business become more visible online with more opportunities to show your authority.
Use Content To Build Your Online Authority
As mentioned, content creation is crucial to building your online authority. With a great content, you could use it as a powerful marketing tool to drive organic or unpaid traffic to your website.
Here are some content creation tips that could help grow your online authority:
Use informational keywords:Try to educate, train, or teach your visitors to do something to establish a strong online authority. You can use informational keywords to optimize your content, such as 'how to train your dog' and similar long-tail keywords or more specific keywords that generate less traffic but drive higher conversion value.
Create niche content:It's best tofocus on writing content topics you're knowledgeable about.
Publish industry updates:It's important to know the latest trends, news, and current events. You can write updates and your expert opinion about them.
Publish case studies: Try creating and publishing your own case studies, such as how your product or service has helped your clients attain their goals or improved their lives. This is one way of showing concrete results using data points, stories, and your own statistical analysis.
Publish long-form content:Some examples of long-form content include electronic books, white papers, and 'how-to' guides. These types of content are facts based on careful research and well-thought-out technical writing. They are generally sought after as a type of online content resource.
Become a guest blogger: You can generate inbound links by contributing to other websites with a similar target audience. This could help grow your online authority at the same time.
Host webinars: Try to be proactive and speak up to inspire, guide, and help your target audience by hosting a webinar.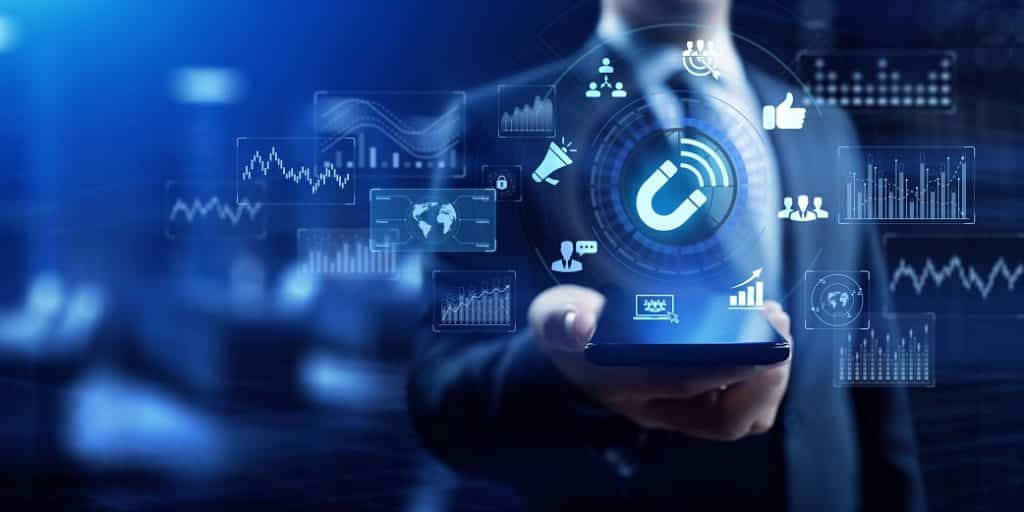 Embrace SEO
Content marketing involves creating high-quality and SEO-optimized content that can attract more visitors to your site and eventually convert them to paying customers. Search engine optimization (SEO) and content marketing are great partners in helping you grow your online authority.
SEO involves placing relevant keywords and links in strategic content locations to help rank a website into search engine results. Also, it includes proper content formatting and considers the speed, intuitiveness, and mobile-friendliness of a website.
Embrace Digital Marketing
Perhaps the most powerful way to grow your online authority is by implementing digital marketing strategies. This marketing umbrella encompasses all efforts to promote a brand, service, product, or business using digital or online platforms, such as the following:
Social media:With social media marketing, you could engage with your target audience like a friend and showcase your expertise by acting as a thought leader to grow your online authority.
Instant messages:It'sunlikely that instant messages would be obsolete in online marketing any time now. As such, using IM in delivering quick customer service would be a practical idea.
Radio advertisement:Radio advertisement has turned digital through podcasting and preparing audio files and distributing them to users' computers utilizing really simple syndication (RSS). These audio files can be uploaded to multimedia players or digital music. Podcasting would allow you to reach and engage new potential customers, build your brand online, and provide a more personal customer connection.
Conclusion
Creating a website and showing your active status on search engines and social media would reflect the level of online presence you have. If you want to become an online authority, try to be more proactive, scalable, technical, and engaging in creating content. Also, always put your intended audience in mind when creating digital marketing strategies.
Latest posts by FreelancingGig
(see all)