Direct mail is one of the most widely used and well-known forms of advertising. Regardless of its age, it remains one of the most effective and cost-effective methods of targeted advertising available to business owners and elected officials alike. Anyone marketing a business or launching a political campaign should understand how to conduct efficient direct mail operations.
Direct Mail Marketing 101
Regardless of how popular email is with consumers and marketers, diversifying your communications and engaging your customers and prospects across multiple channels is a good idea. Here are some pointers for increasing the effectiveness of direct mail marketing:
1. Prepare A Market Segmentation Strategy
Before rushing to the post office to send out a batch of letters, it's critical to consider your target market. One of the benefits of direct mail advertising is the precision with which you can target your mailings.
Select demography (age, gender, income, and location) that's either a good fit for your brand or is already a part of your base. If you've taken the opportunity to produce well-tailored targeted marketing, your direct mail composition will be more likely to succeed.
2. Address Your Market
Instead of sending to everyone within the range of your company, you should utilize a service helping to acquire a mailing program tailored to your offers and demographics. In addition, many online services can ensure your mail arrives at the right place. For instance, you can visit www.lob.com and others to ensure your mails get sent correctly.
Once you've established broad demographic information, attempt to delve deeper and understand your audience's interests.
Are they grandparents looking to spend some time with their grandchildren or are they millennial women looking to engage in physical activity? To craft a compelling message, demonstrate how your company's goods and services benefit the specific lifestyle of your target audience.
3. Ensure Your Message Is Brief And Straightforward
Create a short, attention-grabbing headline educating your reader quickly about the product or service you're offering. Then, in no more than five sentences, explain what makes your business and offer unique. If someone skims the text rapidly, the language you employ should be brief and easy to understand.
4. Include A Clear Call To Action
Unless the primary purpose of your direct mail campaign is brand recognition, you must include a clear call to action (CTA). For instance, if you want your consumer to redeem their coupon in-store, have a remark in the mailer.
If you're using direct mail to increase your Facebook following, advertise that your business will be offering special promotions or freebies exclusively to online followers. However, you must first deliver value before fulfilling your promise.
5. Select A Tool
After determining your target audience, how to contact them, what you'll say, and what you hope they'll do, it's time to choose advertising media. Depending on your budget and aim, pamphlets or letters may be a realistic and cost-effective solution.
A catalog is a beautiful channel for promoting your products and services since it stands out and it immediately benefits the reader. Even a twenty-page publication can inspire readers and serve as a reminder of your firm the next time they're in the market.
Conduct a test of several different mailing kinds to find which ones are the most beneficial for your business and demographics.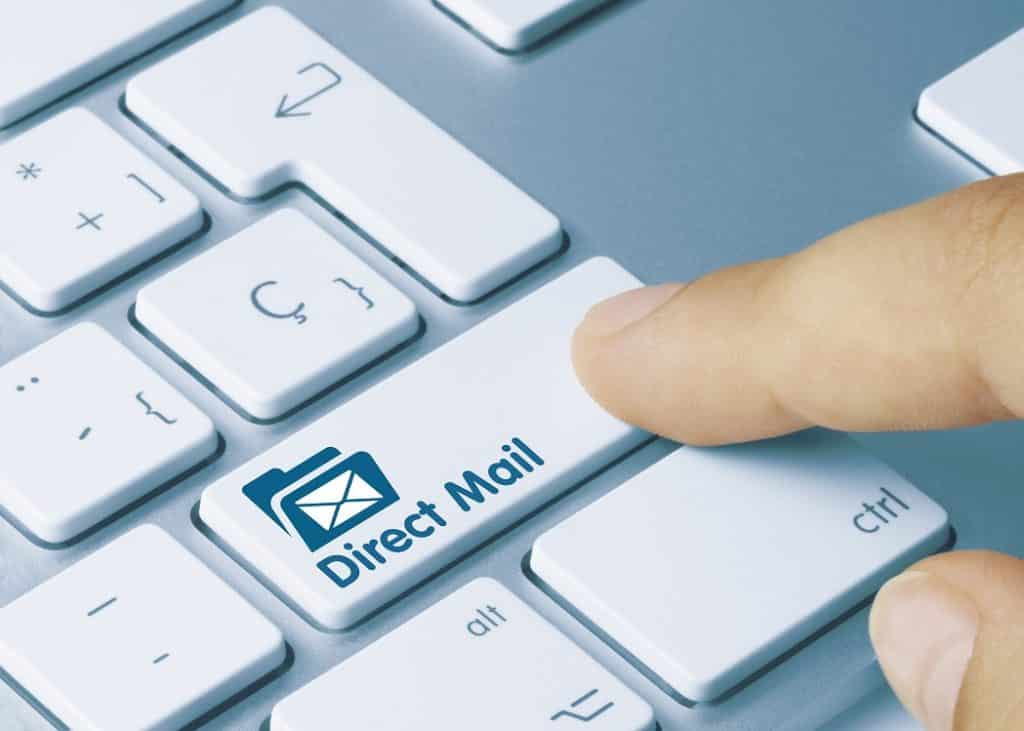 6. Create A Unique Experience
Customization, regardless of the format, is a critical component of modern communications. It's possible with direct mail by segmenting your lists similarly to how email marketing campaigns are categorized. You can choose to target a single group of people or, if your budget permits, you can create multiple pieces speaking to distinct demographics.
For example, if your business develops educational software for children, you may create multiple versions of work to appeal to your three primary audiences: parents, grandparents, and educators. Additionally, you can personalize your mailing by including the recipient's name, geographic location, and other information.
7. Write A Persuasive Copy
To engage potential customers or voters successfully, you must create an engaging direct piece in addition to having a robust mailing list. You must create something that captures the recipient's attention. It's critical to create a piece complementing your overall marketing strategy or political campaign regardless of whether you write the copy yourself or hire a third-party advertising company.
8. Choose A Design
If you're sending a postcard or letter, graphic design is critical. As previously stated, each component of your mailing should be mindfully crafted to capture the attention of the receiver.
If you send a physical sample, you must obtain shipping materials from the postal service or a third-party shipping company.
9. Concentrate On Repeat Customers
Direct mail campaigns benefit more than just new customers as it's an excellent way to stay in touch with existing customers and encourage them to make another purchase from you. Marketers who are quick to look for opportunities to re-engage previous customers could increase sales just because of following up.
10. Maintain Knowledge On Direct Marketing Trends
Because the direct mailing industry is constantly changing, it's a must to stay updated. Read publications and mailing websites to stay informed about new mail developments you can incorporate into your marketing strategy.
11. Streamline The Process
Direct mailers that are the most cost-effective are almost entirely automated, requiring little interaction from the printer. However, any increase in human attention will inevitably result in a price increase, so look for ways to avoid this.
Rather than stuffing a business card into a mailer, convert a portion of it into perforated card customers can tear off. A separate business card requires manual attention, whereas your print shop easily automates the perforated option.
12. Arrange For The Campaign's Integration
Integrated campaigns have the potential to be more effective. Allow your direct mail piece to serve as the campaign's focal point and reinforce it through email, advertising, social media, and other channels.
This approach can help increase conversions by connecting with people on their preferred platform, strengthening messaging across channels as not all means are appropriate for everyone.
Takeaway
Direct marketing is an excellent method of bringing your company's name to the attention of customers interested in learning about new products and services. Allow time for your campaigns to produce results before discontinuing them. Patience and faith in your direct mail endeavors can significantly impact business generation and customer retention.
Latest posts by FreelancingGig
(see all)