Copywriting isn't as easy as it sounds because contrary to popular notion, creating a compelling copy involves more than joining sentences together. It involves choosing the right words to convey a clear yet concise message to persuade readers in performing a specific action.
As a form of persuasive marketing, businesses rely on the power of copywriting to purchase products, avail of a service, subscribe to newsletters, among other actions favorable to the company.
Benefits Of Copywriting
But there's more to copywriting than online marketing. As you'll find out here, copywriting can be used in creating compelling texts for use in print, radio, and other forms of broadcast media. As such, here are the reasons why you should learn copywriting:
1. Copywriting is Essential for Online and Offline Presence
The digital space is saturated with information and offers, so it can be highly challenging to grab a user's attention. This is where your copywriting skills come in. By choosing words properly to hook your audience and compel them to bury their heads reading your content, you'll have higher chances of generating leads and increasing sales. A good copy can also lead to better online engagements, creating brand awareness, and enhancing brand reputation.
But while copywriting is essential in boosting online presence, it's also important in conveying persuasive messages offline. Traditional forms of advertising such as billboards, catalogs, and sales letters need the expertise of a copywriter to create a successful transaction. Put simply,
copywriting is important whether you're operating a fledgling business or an established company.
2. Copywriting Helps Create Relevant Content
Knowing which types of content your target market prefers isn't enough. Writing high-quality content may help, but you can only hit the bull's eye if you apply the principles of copywriting.
Whether it's a blog, podcast, social media post, photo caption, or video content, a copywriter always knows how to package a specific tool to drive consumers to take appropriate action. It's good to explain why your product is special, but it's even better to communicate why they need it to change their lives.
3. Copywriting is Useful in Making Product Descriptions
Creating a persuasive product description is one of the more important things every business should do, especially if they don't have the means to personally offer their services and products to customers.
There's no one-size-fits-all advice for creating a product description. More than sewing words together to convey your offer, you can make more vivid descriptions of your product by using specific keywords.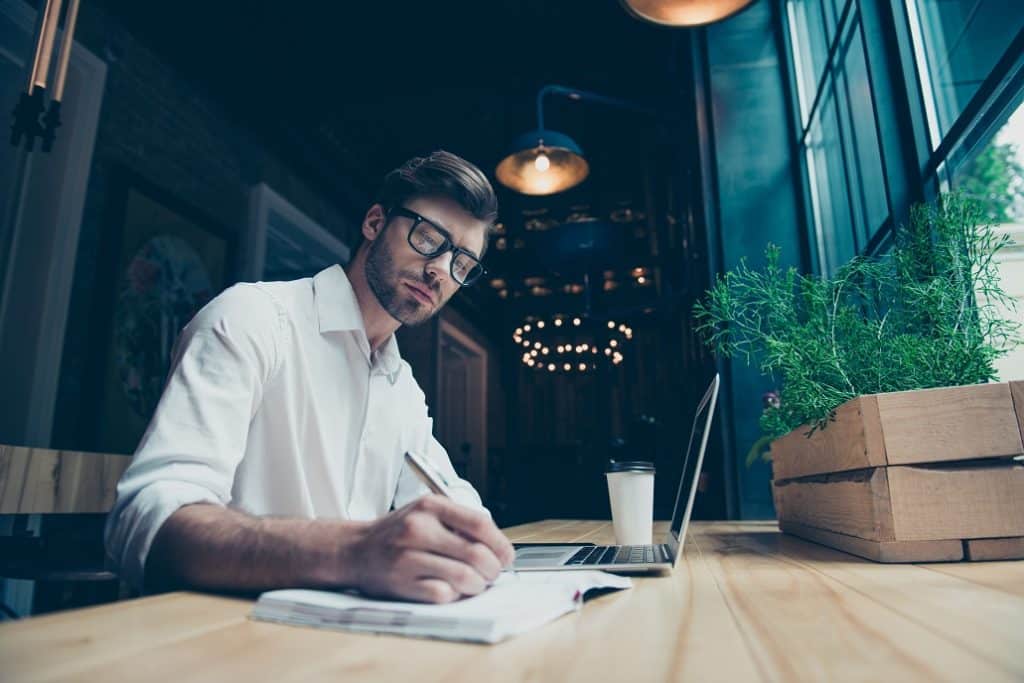 4. Copywriting is Beneficial for Digital Marketing
If you run a business, you need digital marketing to convey clear messages about your brand, customer leads, and income opportunities. These activities are all covered by your digital marketing campaign.
Businesses can develop an effective marketing strategy by creating content integrating the fundamentals of copywriting. From emails, call-to-action articles, videos, and webinars, digital marketing tools should include powerful words persuading users to either purchase a product, subscribe to your newsletter, or inquire about your offers.
One of the best digital marketing tools available is email marketing. If you're a startup, for instance, sending emails from specific leads can help you establish your customer base. In addition, it's a good form of touching base with your customers who may be interested in learning more about your services and promotional offers.
If you run a business offering digital services and training online, good copywriting skills will make you stand out from the competition.
5. Copywriting Helps Build Brand Image
Writing an effective copy helps brands convey the right messages to their audience. When complemented with high-quality products or services, effective copywriting can influence how the public perceives your image.
A good copywriter should go to great lengths in understanding the company's culture and brand reputation. Additionally, the use of the right words to project the company's images through clever use of tone and vocabulary is essential.
6. Copywriting Supports Better Customer Care
Customers are the lifeblood of a business because they're the main drivers of sales, so care should be taken in dealing with them and ensure they continue to patronize your offers. Industry estimates reveal it costs five times more to acquire new customers than to keep existing ones.
The wrong choice of words can often put you in a difficult position when dealing with clients. It can cause miscommunication and might bring your company in a bad light. With some copywriting skills, you'll be able to choose your words wisely and avoid misinterpretation.
Conclusion
Copywriting is a highly coveted skill in any type of business since almost all online and offline marketing transactions require the fluent use of words to persuade and drive people to act. When mixed with technical skills such as search engine optimization (SEO) techniques or web analytics, copywriting can help you achieve business success.
Latest posts by FreelancingGig
(see all)