Canada is one of the best business destinations in the world. The Canadian economy is always stable and attracts a lower corporate tax than other parts. Besides, its strategic location allows business owners to find markets worldwide. That's why any entrepreneur who wants to expand their foreign markets rushes to Canada.
If you also want to boost your income and promote your financial freedom, you may consider starting a business in Ontario, Canada. However, the government won't allow you to launch your firm without registering it.
That said, here are essential tips to follow in business name registration Ontario, Canada.
Select The Right Business Structure
If you want to run a successful business in Ontario, you must select the right structure. This is a legal representation of your firm. It guides how you operate your company.
There are four main business structures you can consider in Canada. These include sole proprietorships, partnerships, limited liability companies, and corporations.
The various forms of businesses differ in ownership, profit share, and tax liabilities. It would be best to research to determine the best business structure you can register in Ontario. If you opt to incorporate in Ontario, you can easily do it through online portals or go to the registry office in person.
Find A Location
Before you register your business name, it'd be a good idea to find a location. This is a place where you intend to locate your business. Identifying a location is vital because you'll need to provide your physical address when registering your business name.
Choose A Business Name
As earlier noted, there are various structures you can consider for your business in Canada. However, it would be best to come up with a business name, whichever form. This is the title your business will be known by. For that reason, it'd be a good idea to find a unique and legally acceptable name.
The Business Names Act doesn't prohibit registrations of identical business names in Ontario, Canada. However, there are several benefits of selecting a unique name for your firm. For instance, it allows consumers to differentiate your firm from other players in the market. Besides, it can save you in case of legal suits.
You can ensure you're choosing a unique title for your business by conducting a name search. This is a process of determining whether another person has registered their business with your preferred name. You can achieve this by logging into the company's registration portal.
After finding a name for your business, you need to send it to the registrar of companies for approval. If it's approved, consider reserving it. However, you must pay the required fees.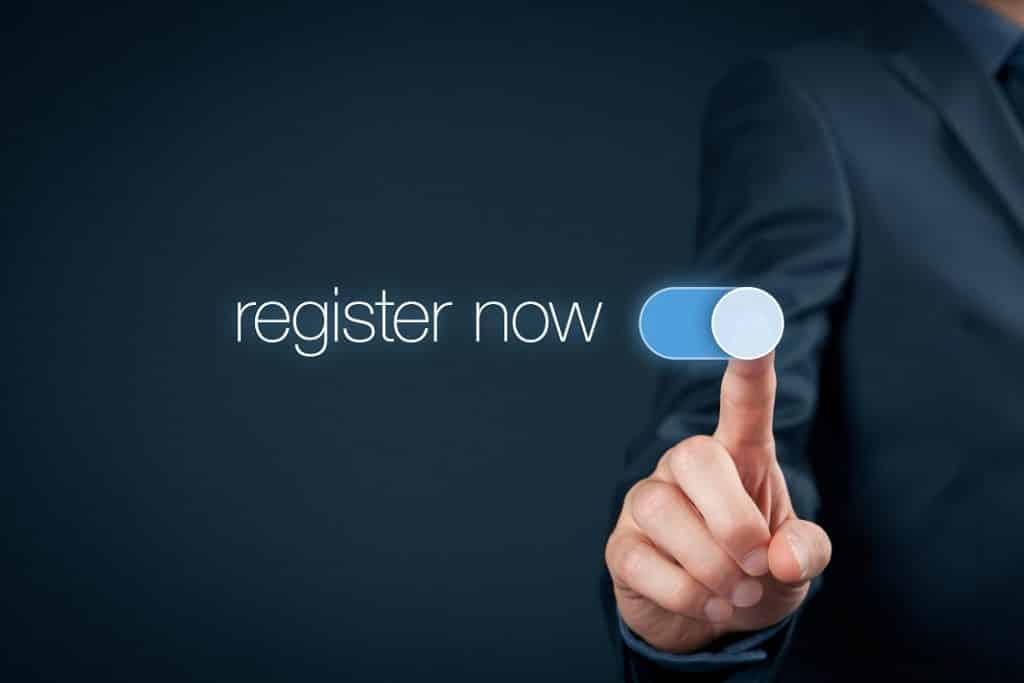 Register Your Business Name
Now that you've chosen a name for your business, it's time to register it. This involves taking all the necessary documents to the registry of joint-stock companies. These include files containing the name and address of your business, your home address, a brief description of your business, and others.
After a successful business name registration, you'll receive a master business license. This is a document that shows proof of your business registration.
Apply For Other Licenses
Obtaining a master's license isn't the final stage in business name registration. You'll need to apply for specific licenses for your products or services. This is important because various products may require different permits. For instance, a license used to operate a greengrocery might differ from a liquor store. In addition, you need to find other licenses like workers' safety insurance documents, occupational licenses, and others.
Find A Reputable Agent
If you want to save time and complete your business name registration within no time, you may consider hiring an agent. This is a service provider whose work is to assist people in business registration.
The agent will take the fundamental role of registering your business. This allows you more time to concentrate on other things.
Besides, most agents are experts in their field. They understand all the regulations guiding business names registration. Therefore, they'll ensure you're following the correct route when registering your business name. Make sure you find the best company registration broker.
Takeaway
As earlier noted, starting a business in Ontario, Canada, can be one of the best ways to build great wealth. It allows you to connect with customers globally. Depending on your products, running a business in Canada can guarantee you income during all seasons of the year. However, you must implement the right strategies when registering your business name. Otherwise, you might find yourself on the wrong side of the law.
Latest posts by FreelancingGig
(see all)