Instagram became the foundation of the majority of brands' social presence, driving profitable traffic to home pages, increasing conversions, and building an involved audience.
If your Instagram presence isn't as strong as you'd like, it could be a proper time to discover how to improve your tactics to get real, organic followers on Instagram. The bigger your audience gets, the more chances you have to engage with consumers and produce unique experiences for them.
The organic difference is significant. Quite often brands take the easy path when attempting to get more Instagram followers. Paid likes and followers are pretty popular, but shortcuts like that are not worth it. The Instagram algorithm constantly gets updated to root out paid, low-quality user accounts as well as interactions.
Besides, the number of your Instagram followers eventually means nothing if it doesn't represent an engaged fan that can make purchases, visit your home pages, and advocate for your brand with other followers or friends.
Therefore, start strengthening your presence the right way with the following tips on how to gain more real Instagram followers.
Three-quarters of Instagram business profile visits are from users who aren't followers. Each of those visitors is a potential new real Instagram follower, as long as your bio and profile convince them to click 'follow' on your account.
If your profile is confusing, unfinished, and unappealing, they won't do so. Apart from the name and username fields, your profile can include your website and your bio. Therefore, make good use of the 150 characters in your bio to express your brand identity and indicate to new visitors why they should click the follow button.
Establish A Persistent Brand Story And Aesthetic
Maybe you want to fulfill interest by highlighting how your product is made or sharing an employee's viewpoint to humanize your brand image. If you are looking to represent your brand in an ambitious way, you might try presenting the lifestyle or accomplishments of your customers.
Regardless of what you want to accomplish, it's significant to maintain a constant brand personality and image. Your posts must be easily recognizable at first sight. Aspire to make your Instagram grid one cohesive unit, because you can always utilize Instagram Stories to post content that doesn't completely fit with the feel and appearance of your main feed.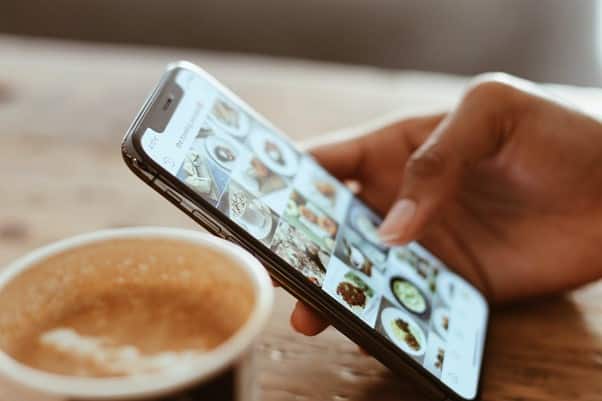 Utilize Keywords To Appear In Searches
Before users can follow you on Instagram, they need to find your profile. Not a lot of text on Instagram can be searched. Actually, only two things on Instagram help search results: name and username.
Your username is your Instagram control. It's the right idea to make it consistent with the ones you use on other social networks since that will make it easier for individuals to find you. Use your brand name or a variation of it that individuals are prone to use if they are searching for your brand.
We just stated that the text of your posts can't be searched. However, hashtags can appear in Instagram searches. In other words, using hashtags carefully can be a good way to get real Instagram followers.
Using relevant hashtags will help users discover your content after a search, or when clicking on a hashtag from different relevant posts. Also, users are able to follow hashtags, therefore your hashtagged posts can appear in the feeds of users who don't yet follow your Instagram page.
You may incorporate up to 30 hashtags in an Instagram post, but hashtags are frequently more effective based on quality instead of quantity. So, do some testing to understand how many hashtags work best for your account.
Avoid using hashtags like #followforfollow, #likeforlike, or #followus. Although hashtags like that can temporarily boost your followers, those followers will likely be bots or users only interested in being followed back.
Design A Good-Looking Instagram Grid
Although this might seem too obvious to mention, it's in fact a crucial point when learning how to get more real followers on Instagram. Each post on your Instagram grid must be of high quality and visually appealing.
Once a new visitor discovers your profile, the posts should cause them to want to see more. It's the wanting more that motivates the new visitor to click on the follow button.
Promote Your Account On Other Networks
The most significant way to get real followers on Instagram is by making it easy for users to find you. Your Instagram page must be easily discoverable. If you've already got a strong following on other social platforms, make sure those followers are aware of your Instagram account. Share a link to your Instagram account and provide your current social followers a good reason to go and check it out.
Building a large Instagram audience is a versatile process. But, understanding the details of the best practices (so far) on the platform will make your strategies more efficient. Always keep up to date with any changes to the Instagram algorithm and guidelines and listen to what your followers have to say about your brand through their interaction with it.
Latest posts by FreelancingGig
(see all)