How is the traffic on your website- if only there's any. Are you are starting out on your business website journey? Maybe you are looking for a way to improve the SEO of an existing one? Whatever be the case, the easiest way to improve your website's SEO and gain more traffic is by using an SEO tool or service.
Google search is not a magician's hat and your website is DEFINITELY not the rabbit in it. You can't just appear out of nowhere.
If the SEO of your website is not good, you might lose out on 33% chances of getting discovered.
Thankfully, there are a plethora of SEO tools and services available that will help you increase your leads as well as conversions by enhancing your SEO presence.
Keyword research, site crawling, backlinks evaluation, content assessment, rank tracking, competition analysis, and market pattern research are all SEO tools with varying scopes and are sometimes dependent on various data collecting methods and methodologies.
Some tools will generate an SEO analysis that includes all of the components of the analysis, while many will focus on just one or a few of them. As a result, we don't always compare oranges to oranges when evaluating SEO products.
In this article, we will talk about the top 9 tools and services every remote SEO should try in 2022. These tools will help you in achieving your business goals by improving your online presence.
Top 9 Tools And Services Every Remote SEO Should Try In 2022
Here is a list of tools and services that you can leverage to improve your website's traffic several folds.
Skale
Happyscribe
Ahref
Semrush
Dreamhost SEO toolkit
SpyFu
MozPro
Ontolo
Searchmetrics
Skale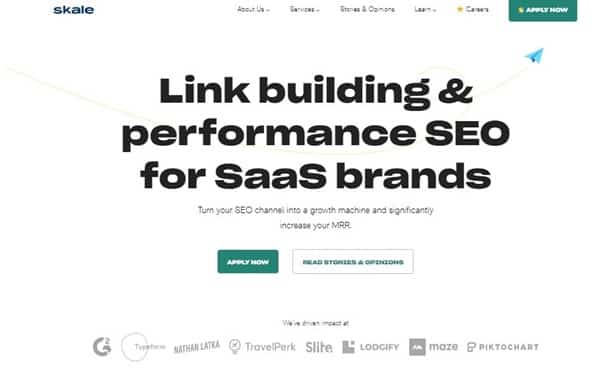 If you want to turn your website into a 'growth machine' and increase your monthly recurring revenue by several folds, Skale is definitely what you are looking for.
Skale is a SaaS SEO agency that offers services like SEO consultancy, SEO management, and link building. Apart from MRR, it will also help you increase product signups and activations.
They execute on-page optimizations via your CMS on a regular basis to guarantee that each page is thoroughly optimized for the best possible results. This might include things like meta title optimization, internal linking, and making sure your content is powerful enough to outrank all of the existing top 10 results.
Moreover, they use their combined experience in SaaS SEO to uncover the best online chances for your company.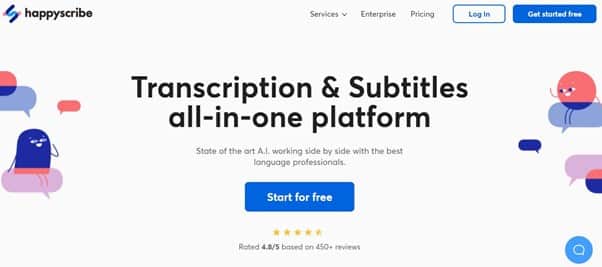 SEO should be considered in almost every business decision you make. While some individuals may find your product on social media or through word of mouth, the fact is that the majority of people – up to 80% – still rely on search engines for their information. You're losing out on a significant chunk of your prospective audience if your SEO isn't optimized.
Happycribe is an audio transcription software that will help you improve your SEO by transcribing your audio to text. Transcribing audio to text means that you're repurposing previously generated content. In other words, you're effectively tripling the quantity of stuff you already have.
Making things simple for your users increases the likelihood of them becoming clients. Transcribing gives customers the option of digesting content in their chosen manner. It would be more challenging to convey any further information to your audiences if you didn't transcribe.

Ahrefs is more than simply a backlinks tool. It meets all of the criteria for an SEO tools suite, including site crawling, rank tracking, and a keyword analyzer.You've got yourself a genuinely great SEO tool when you combine a superb user experience with video training to help you get the most out of your SEO. It appears that its only drawback is its difficult-to-pronounce title.
Ahrefs' Site Explorer is a search feature that examines links for any page you choose to look at. It also calculates how many keywords a website ranks for, how much traffic it gets, and how much that traffic is worth. It also offers you a quick peek into the paid search portion of the site.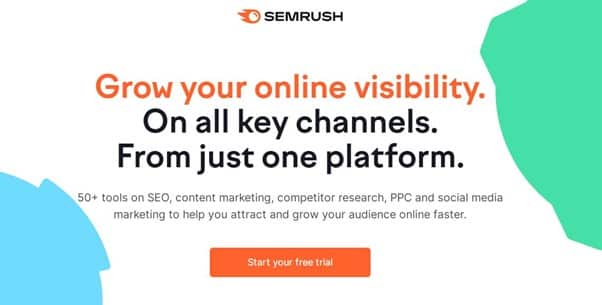 Semrush is a keyword research tool that tells you how many people are searching for certain terms. It also includes data on linked keywords, ads, product descriptions, and more.
Semrush can give information on your competitors' practices in addition to being an excellent keyword tool. It can reveal how much traffic they get, how much amount they spend on promotion, and how many backlinks they have.
You'll need tools like Semrush in your arsenal if you value keyword research. It will assist you in determining which keywords will yield the best results for your efforts as well as the keywords for which your rivals are ranking.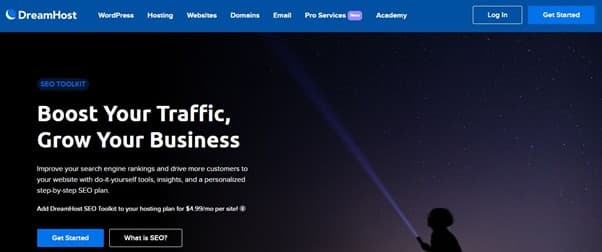 Want to increase traffic without spending a fortune on enterprise-level software or hiring a private company? If you have a DreamHost account, you can use SEO Toolkit to become your own SEO expert.
SEO Toolkit begins by assessing your site for any faults, using over 100 automatic tests and verifications. The software then generates a customized SEO strategy for you, along with a checklist of basic tasks you can complete to begin noticing ranking increases. SEO Toolkit, for example, examines your website's pages and makes specific advice on where to place keywords to optimize your website.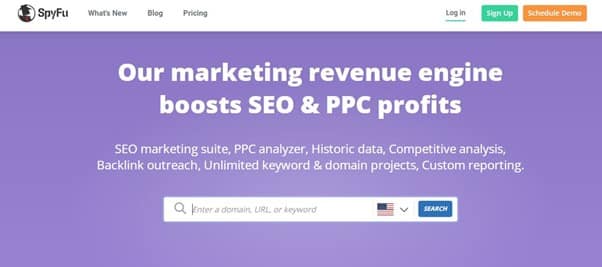 SpyFu made a name for itself as a search marketing competitive research tool. It has a bunch of content and analytics to help your company get a leg up on the competition, but does it have sufficient capabilities to meet all of your SEO needs?
The domain overview interface is where you'll find SpyFu's unique features. You may use this tool to find new keyword options, monitor your rivals' backlinks, and check which phrases your contenders are using in Google Ads. All of this is bolstered by SpyFu's history data (which allows you to follow keyword rankings over time) which is accessible on all payment levels.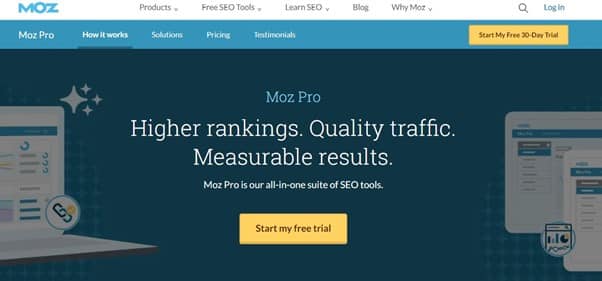 In the SEO tool world, Moz Pro occupies an intriguing position. The Moz blog propelled SEO into the mainstream of advertising, but the market has evolved significantly over the last decade. In today's world, SEO combines paid search, digital marketing, social networking sites, and brand promotion. In its Moz Pro toolset, Moz has chosen to focus on the key components of SEO strategy.
Overall, this strategy has worked. Keyword Explorer and Link Explorer, Moz Pro's two main tools, are fantastic. They're simple to use and instructive, without watering down SEO research's intricacy.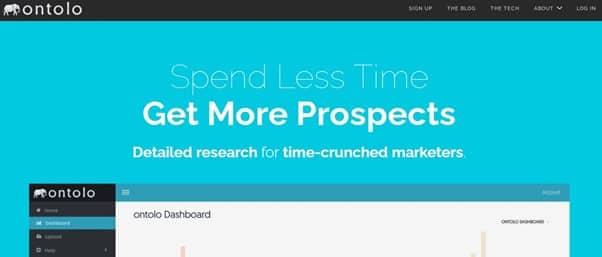 Ontolo is a search engine that can help you uncover branding and SEO opportunities. It can also assist you in locating backlinking as well as guest posting prospects, which is something you wouldn't anticipate an automated program to be capable of.
Besides keyword research, Ontolo's goal is to assist you to uncover new ways to expand your traffic.If you want your website to gain more authority, you'll need backlinks, but locating the right ones might be tricky.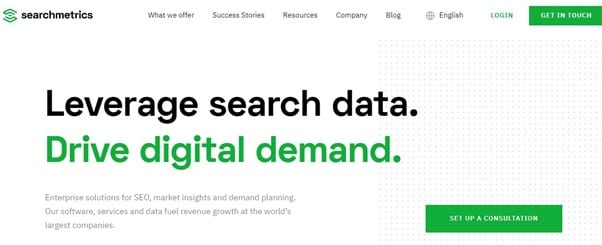 For organizations, the Searchmetrics Suite provides a comprehensive SEO solution. The UI is attractive, but it is not user-friendly. It was originally created for SEO, but it's currently one of the few tools that can manage both sponsored and organic search: PPC and SEO.
Searchmetrics created a visibility score by merging data from Google's term analyzer for paid search with rank tracking in search results, enabling you to view your site's growth and performance levels at a glance.
That's all for this article. Hopefully, you have made your decision on which one to use for your business website. Remember, using an SEO tool or a service is probably your easiest bet at increasing your website's traffic. So, which of these did you find the most appealing? Let us know via the comments.
Latest posts by FreelancingGig
(see all)