There are hundreds of thousands of electrical-engineering-based businesses and contractors across the world, and the number keeps growing every year. Many people have the idea of starting their own but actualizing these ideas and taking the leap to becoming an entrepreneur takes courage, hard work, tenacity, and determination. The first steps of registering a business, stocking the required tools and resources, and acquiring your first set of customers can be a mountain to climb but rewarding in equal measure.
So, as a prospective electrical business owner, what are some of the factors to consider when planning to compete in the market? First, it's imperative to know that the business will require your undivided attention for it to prosper, especially at the start. In the beginning, you'll probably be running all the administrative processes by yourself. Be sure to set yourself up to be successful by adopting business management software like Jobber which has been specifically developed for this sector to simplify and organize your tasks. (3)
Before you take a leap of faith and invest your money into this exciting new venture, here are some factors to consider:
Set a budget
Before you go any further, you'll need to know your financial capabilities. The best way to go about it is list down all the necessary tools and resources you'll need to run your business. The first part, of course, is registration and this includes licenses, permits, and insurance.
With all that in place, you can then start budgeting for the services you'll be offering and any tools you'll need to do your work.
Tools extends to digital software that will enable you to carry out your job more efficiently and to a higher level of productivity. Often, companies are finding that by using assets such as these electrical contractor invoice templates, they can save significant time on administrative tasks which in turn creates more time for them to service their customers.
Use social media as a means of enhancing your online presence, not least because it's free and can be highly effective at speaking to your audience if done well. (1)
Come up with a name
Every business needs a name, and your electrical enterprise is no exception. This is an important aspect of your company because that's what people will use to identify you.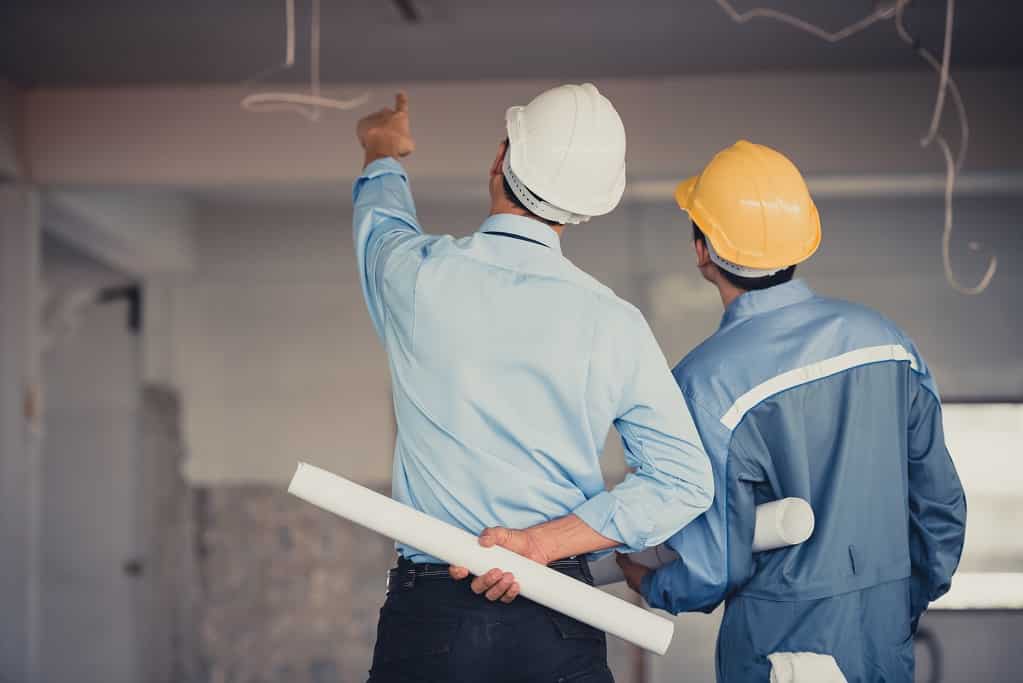 As such, it's crucial that you curate a name that isn't only easy to remember but also describes your company. In addition, it should be short and precise. While coming up with a name, try to imagine how it'll appear as a domain name because you'll most certainly need a website in the long run. (2)
Analyze the demand in your area
Demand is an important factor in any market because it determines your chances of success. As you plan to actualize your idea, you'll first need to figure out how much business is needed in your locality. Go around the area and confirm the number of stores that are currently operational.
Are those stores enough to serve the whole community? Do they meet the consumers' demands? You should also check if there are some developments going on within the area. The number of electrical supplies required during and after the construction of homes and commercial properties means more electricians are needed.
Another factor that can signify a gap in the market is the closing down of a big store. If there is a renowned electrical business that went out of the market recently then that could be an opportunity for you to introduce your brand. But before you get too excited, it's important to confirm what contributed to that business exiting the market. If it's something that could affect you too, you should reconsider your decision.
Conclusion
Starting a new business even within your field of specialization can be very intimidating. An electrical business is even trickier given the planning that goes into it. You first need to find the right service locality, quickly understand your target audience, suppliers and have a clearly defined service offering. Make sure you analyze and assess the services offered by your rivals, and what their strengths and weaknesses are.
Other important factors that need to be considered here include the company's name. It should be easy to remember and descriptive of the objectives of the business. Inasmuch as you might have the necessary knowledge in electrical engineering, it's a wise idea to ask business experts for tips on how to run your startup. Combining your engineering and business skills will set you up for success.
References
"Five Tips For Using Social Media As An Electrical Business.", Source: https://medium.com/@electricwrhouse/five-top-tips-for-using-social-media-as-an-electrical-business-9acbdaefd43f
"7 Tips For Naming Your Business.", Source: https://www.entrepreneur.com/article/223401
"How To Run Online Business While Having A 9-To-5 Job.", Source: https://www.freelancinggig.com/blog/2021/07/01/how-to-run-an-online-business-while-having-a-9-to-5-job/
Latest posts by FreelancingGig
(see all)