Never underestimate the color when creating a PowerPoint presentation. The way your presentation looks and how it attracts and keeps the audience fully depends on its color combinations.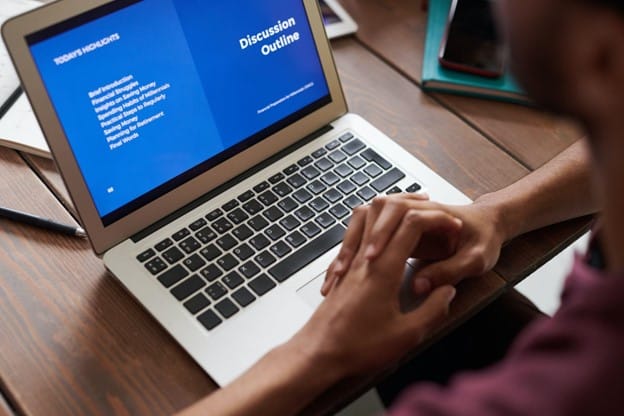 Why Colorful Powerpoint Templates Are Important for a Great Presentation?
Nowadays, there is a lot of information available on the internet.. However, finding high-quality material is difficult if you're talking about knowledge that is of a high standard. Sometimes you write or collect essential information, and if you want to present it to others, you need to put it together in a compelling way so that the audience can clearly understand your objectives. Powerpoint Presentation is one of the trusted solutions on the market for turning the uninteresting info into one that is outstanding.
Many people already know that incorporating pre-made presentation templates in the creating process saves time. They can be used for a variety of presenting themes, including those in business and education. These designs represent a diverse range of individual aesthetics; they can be original and eye-catching or understated and elegant for business presentations. Each template may be easily edited and is very adaptable.
There are also digital marketplaces, such as MasterBundles, where you can discover hundreds of templates in various colors and themes, whether you are a designer or require these amazing PowerPoint templates.
The Advantages of Using PowerPoint Templates
Choosing the proper colors for your presentations will help you captivate your audience and clearly explain your thoughts. The way you use color may impact how effectively your audience understands what you're saying and how much of it they remember afterwards. The way you use different colors and how they interact with one another may have a big impact on how your presentation looks.
Many people overlook the fact that colors serve purposes that go well beyond merely improving the presentations' aesthetics. They help you portray specific emotions, highlight a crucial point in your presentation, keep your slides consistent, and make your message memorable. Let's move to other benefits of using Powerpoint templates.
Consistency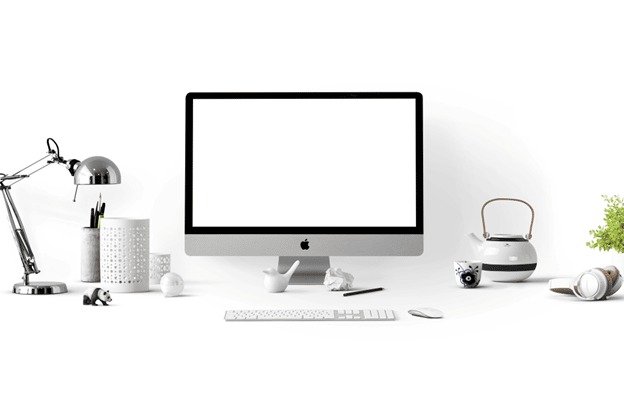 A template enables you to see each slide as a component of the overall presentation rather than each one as a separate blank page. Using a unique PowerPoint template guarantees that your slides flow into one another to create a presentation that is constant throughout.
Every slide needs to have a purpose and fit into the overall message given how important many corporate presentations are. Without clear rules, different presentations might resemble a patchwork of different animations, backdrops, transitions, and layouts. Your business presentation will be polished and uniform in its typefaces, style, layout, and color scheme if you choose a template.
Saving time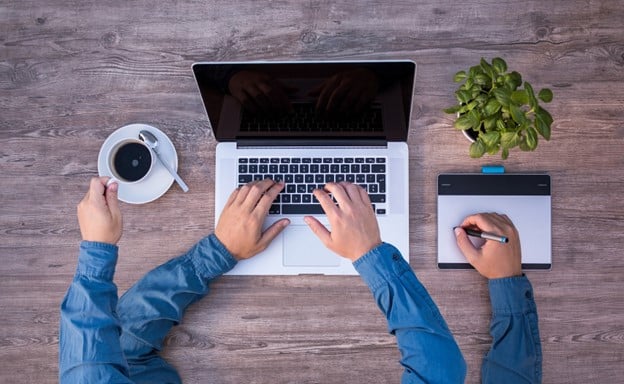 Today, time is money in the business world. A presentation template, thankfully, provides a time and money-saving shortcut. Slides from templates are often pre-designed with material and layouts dependent on the sort of presentation.
A presentation is frequently completed by the designers just dropping incorrect material, graphics, and content. Adding graphs, charts, pictures, and other visuals has been shown to boost learning and comprehension; a professionally designed template will do that quickly and consistently.
Branding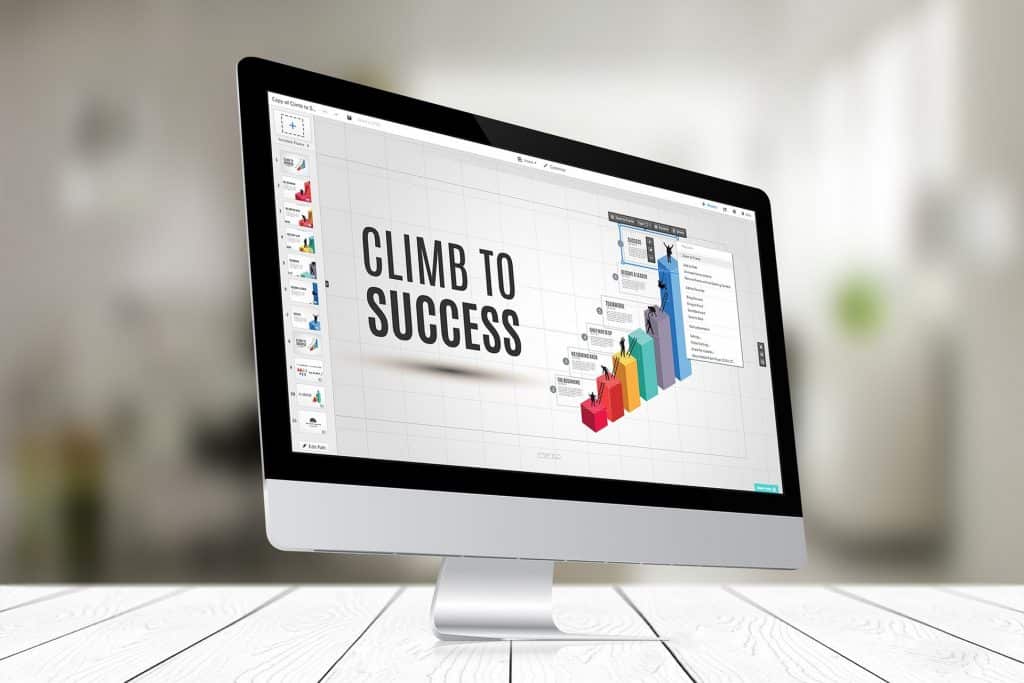 It is difficult to build a strong brand when there is so much diversity. This difference may be prevented by using presentation templates.
To build presentations that fully leverage on the strength of your brand and identity, expertly designed templates are produced based on strict guidelines and style rules. When it comes to building and advertising your brand, your company presentation frequently has an equal or greater impact than your website, logo, or stationery.
Top 6 Colorful Powerpoint Templates For Your Next Presentation
Every template on this list is unique and has gone through the necessary screening. Regardless of how a user wishes to use them, each PowerPoint template has a unique style and set of functions that may fit any project for any purpose. So here are a few of the best PowerPoint templates.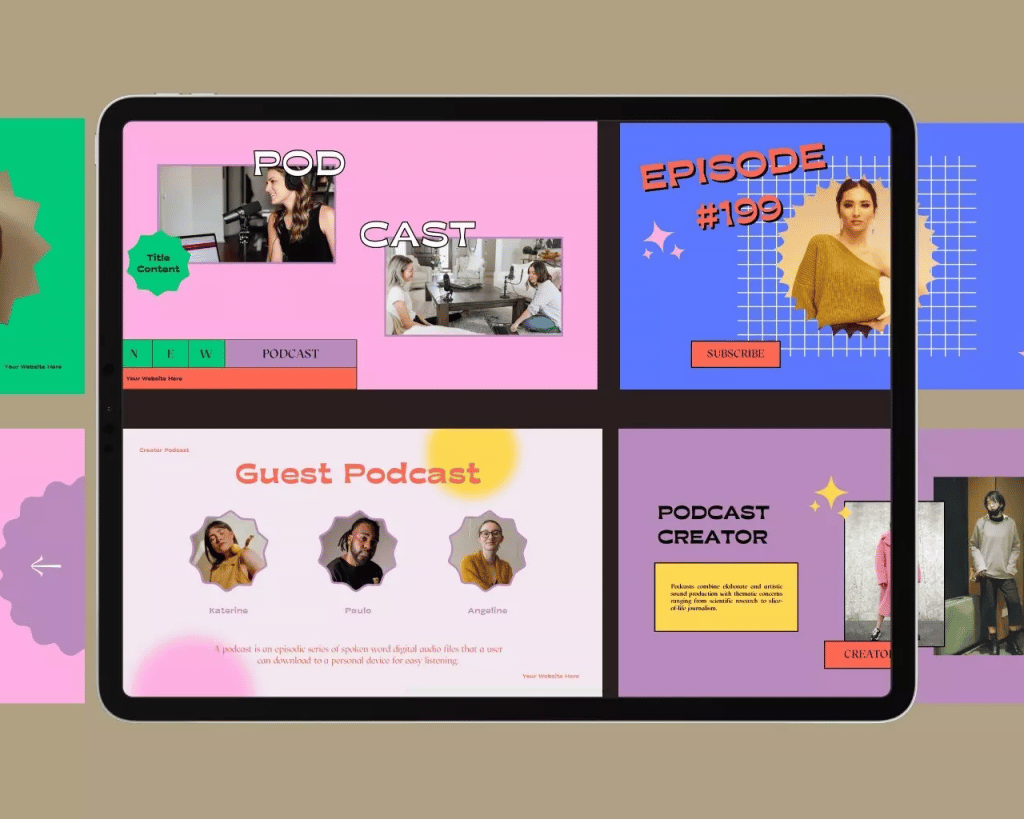 This colorful presentation template for this podcast will surely capture the audience's attention. It features a simple, professional, but sleek, and distinctive style. The template's slides were thoroughly and passionately made. The template was designed for marketing and presentations of products and events, it is also suitable for brochures, catalogs, etc, . The vibrant style is ideal for companies in the beauty industry, and women boss industries, among others.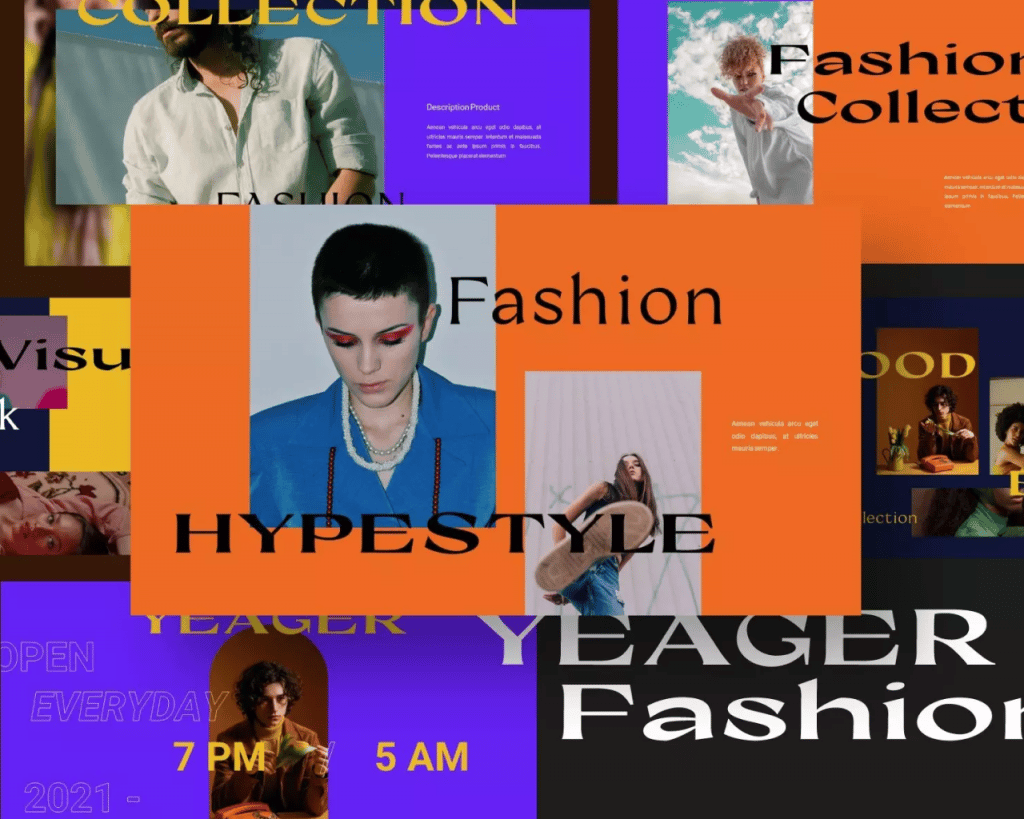 Yeager is an adaptable presentation template that offers a choice of fashionable, unique slides with gorgeous font and color schemes that are relevant for presentations on a variety of themes, including fashion and business. This ultra-modern template will wow everyone who sees it. So, if you want to get all the attention, you should definitely get this vibrant template.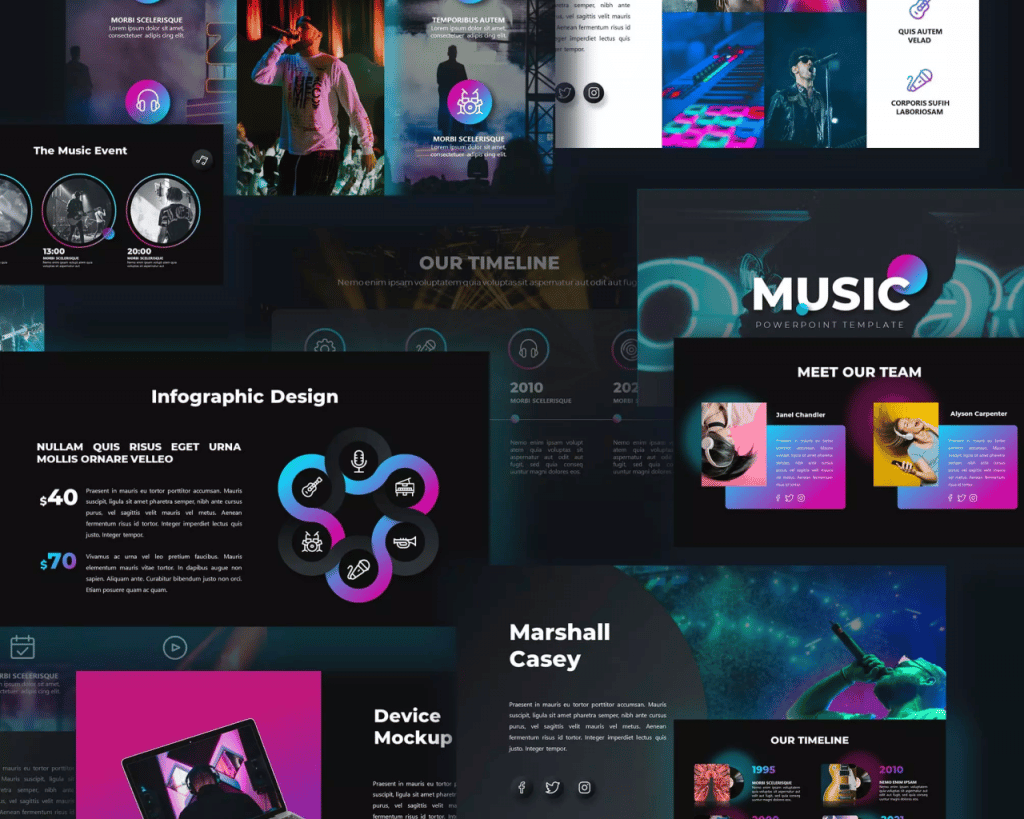 Use this template if you want to give your presentation an unforgettable vibe. On the blue background of this music presentation template are flowing lines in contrasting colors that suggest sound waves. The theme of electronic music vibes in this template are fantastic. It has been mixed with musical symbols and other pictures, giving the design a current appearance. There are 50 distinct slides in the template and several chart, graph, and table styles. You can edit it in the way you want easily.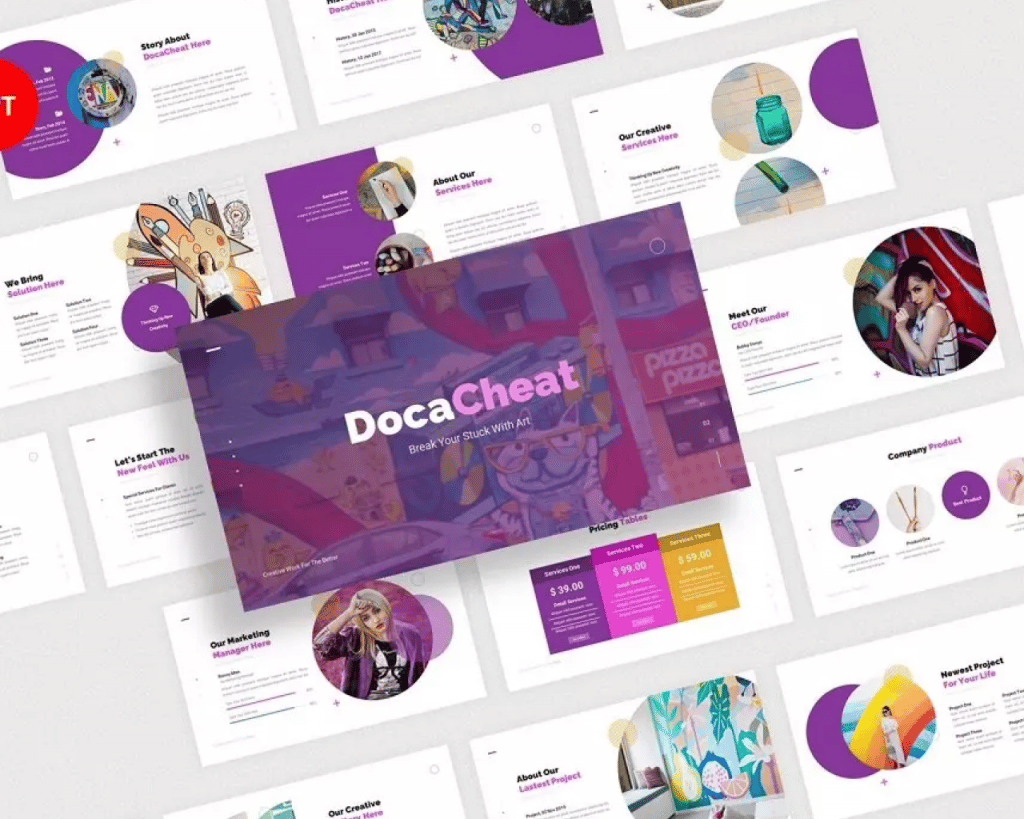 Here is a Creative Pitch Deck template that will make any presentation successful. The success of your business depends on how well your presentation deck works. It might consequently feel like an entirely overwhelming task to come up with one that is compelling, memorable, and successful. This template is fully editable and it includes 80 slides.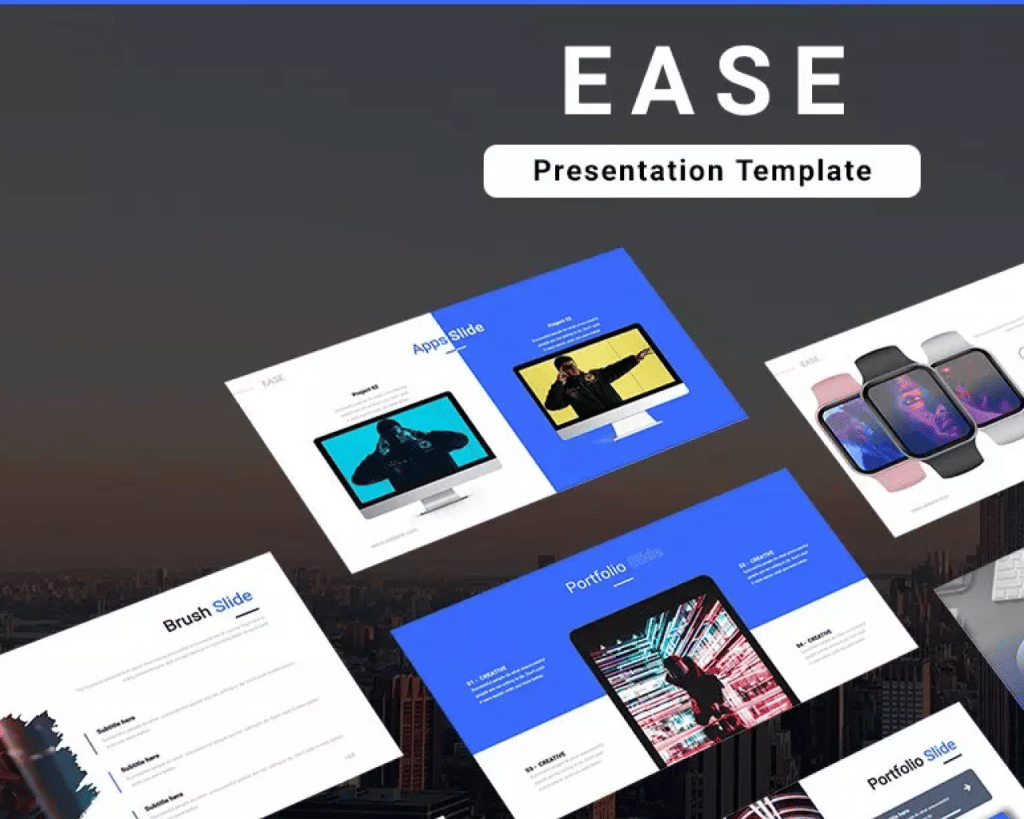 The EASE animation presentation template gives you the ability to create the presentation you want by incorporating a variety of trendy and effective features, including a portfolio, typographic style, services, symbols, information graphs, statistics, prototypes, and globe maps. You can customize it to your own preferences but it will still look professional and eye-catching.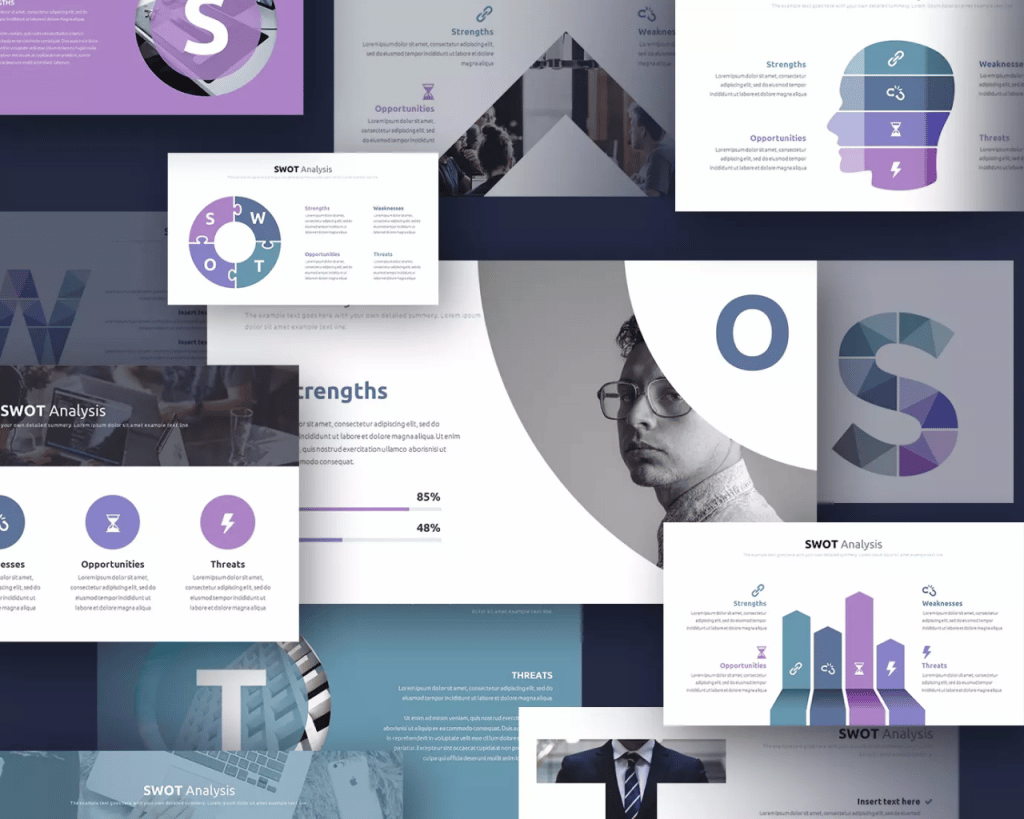 The best way for analyzing a company's strengths, weaknesses, opportunities, and threats is to create a quality SWOT analysis. To evaluate the Strengths, Weaknesses, Opportunities, and Threats of a business, project, initiative, or activity, a basic structured planning technique is used. You may get a head start by using a suitable SWOT Analysis PowerPoint Template rather than having to create a SWOT analysis from the start. This simple template has 40 distinct slides and is easy to edit.
Conclusion
So, now you know that you won't have to worry about deciding which color looks way better or where to insert an image or a chart when you use PowerPoint templates. There are specific areas for each necessary item. And if you wish, you may easily modify them to give them a unique touch.After you check the best of colorful Powerpoint templates, we hope you found the one that suits you, if not, then don't hesitate to visit MasterBundles and check all other templates.
Latest posts by FreelancingGig
(see all)