Content creation has grown into a career. And YouTube is one of the platforms with the most creators. However, this doesn't mean that every creator considers YouTube a full-time career. Some create content as a hobby where they get to have fun, while others depend on content creation for their livelihood.
But regardless of your reason for starting your YouTube journey, note that achieving overnight success is not easy. The reason is that the standard of content on YouTube has been evolving. But with the right content and strategy, you might make it big in due time.
By starting a channel, you'll open yourself to many benefits that are too great to ignore. For starters, you get to build a community of like-minded people as you create content close to your heart. Another significant benefit is the opportunity to monetize this social media platform. However, you may need to understand pertinent YouTube statistics to develop a strategy to increase your viewership.
With millions of channels available on YouTube and a multitude of content creators hoping to find creative expression and financial freedom, breaking through can be tricky. So, to kick off your YouTube content creation journey, below are the steps to guide you. Happy reading!
1. Find Your Preferred Niche
YouTube is home to all the content you wish to see. If you've been to YouTube, you can attest to the number of great content available and a ton of terrible content. With the vast range, you need to find content that aligns with your goals and appeals to the viewers. Thus, viewers may want to save your content for offline viewing by downloading it via YouTube's mobile app. Alternatively, they may consider using a playlist downloader.
By narrowing your content to what you love and are passionate about, you can find ways to produce unique videos. So, by focusing on your area of expertise, you'll be able to create engaging content that communicates to your audience.
However, when choosing your niche, remember to give yourself room to expand in the future. And to stand out, consider finding a niche within a niche to produce authentic content.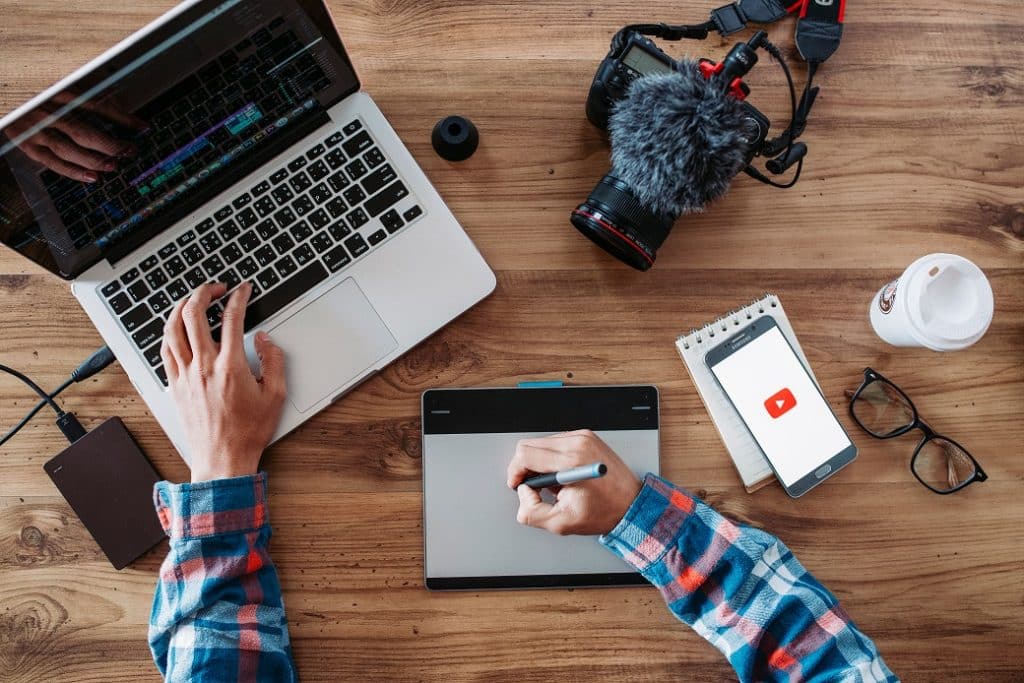 2. Identify Your Target Audience
After determining your niche, you need to understand your target audience. To identify your target audience, start by asking who will watch your videos. Knowing your viewers will help you develop better ideas.
In addition, consider how old your audience is and why they are watching your content. This way, you'll know what content will meet their needs, increasing the chances that they'll subscribe to your channel. Another advantage of identifying your target audience is knowing when to post your videos. Posting at the right time will help increase watch hours.
3. Recognize Your Competitors
Just like in business, understanding your competition is vital to being successful. You'll learn what works in your niche and what doesn't through your competitors who came before you. You can learn how to add video effects, formats, locations, and sets from your competitors who have tried and tested them.
Besides, having competition will encourage you to make better videos. And this happens as you'll have someone to watch, learn from, and measure your content against. Eventually, you'll be able to collaborate with your competitors and expand your target audience.
4. Create A Visually Appealing Channel
Now that you have a niche, identified your target audience, and recognized your competitors, it's time to set up an appealing channel. To begin, you need a channel name, logo, color scheme, and banner image.
Once you have these, you need to craft a compelling channel description and content information. Also, consider creating a visual style that can improve with time. Once your channel is set up, learn as much as you can about how YouTube works.
5. Optimize For SEO
YouTube is a search engine that people use to find new content, especially when they don't have a specific creator in mind. When you choose the right keywords, your target audience can easily discover your channel.
However, avoid using the same keyword as your competitors to make your channel more visible. So, consider different variations that could make a difference. To improve search engine optimization (SEO), try using your target keywords three to four times.
Bottom Line
With content creation gaining popularity, you can turn it into more than just a hobby. And with YouTube being a creator's top choice, you need to take strategic steps to become successful. Note that content creation also requires scheduling videos beforehand by setting up a content calendar.
With the right tools and strategies, you can easily engage with your community. Although content creation entails a lot of effort, you can have fun by creating content that you love and enjoy.
Latest posts by FreelancingGig
(see all)