A whopping 47% of the global workforce works freelance in some capacity or another. Freelancing has become more and more prevalent with the rise of remote working, allowing people to pick up different gigs and work at their convenience.
However, working on your own comes with its own set of challenges you need to navigate to make a steady income from it. The goal should be to do the work of your choice while creating a comfortable living out of it.
Below are some actionable tips that will help you avoid the pitfalls of freelancing and create a steady, long-term workflow for yourself. Read on to learn more.
1. Register yourself
The most important step in ensuring a steady flow of income as a freelancer in a new land is registering yourself with various authorities. This includes:
National authorities,
Local authorities,
Industry-specific authorities such as unions, and
International authorities.
European countries such as Spain welcome expats and digital nomads to register themselves and earn a comfortable living freelancing.
Here is a comprehensive guide to help you register as an autónomo (freelancer) as an expat in Spain. The process is simple and requires you to have a few legal documents such as a national identity card and proof of residency.
Registering yourself in Spain has many benefits:
It gives you a legal identity, authenticating your work.
It helps you fill gaps that you might have in your freelancer's legal identity such as a bank account, social security number, etc.
It allows you to earn fair compensation for the work you provide.
It becomes easier to advertise your services.
Clients are more likely to trust you and engage with you.
Being registered safeguards you against exploitation and unfair practices.
The goal of registration is to set up your identity as a freelancer in an official capacity in Spain. It helps you in further legal processes such as taxation. It authenticates the work you do and allows you to pursue it in a professional capacity instead of say, as a hobby or short-term work.
It also lets your potential clients know that you're a legitimate freelancer, making them more likely to pursue you for work. Lastly, it keeps your payment options sorted and makes it easier for clients to pay you without hassle.
2. Define who you're and what you do
A common mistake freelancers make is to keep things open-ended, thinking it'll allow them to capture a wider market. They think not specifying the work they do will allow them to attract all kinds of work assignments.
However, this ends up working against you as not specifying what you do makes you slip through the filters when clients look for freelancers. They look for specific keywords to find the right people for the job.
This is why it's important to define who you're and what you offer to attract the right kind of gigs. Begin by brainstorming about these aspects. Think about the work you've done up till now and the kind of work you wish to do with clients in the future.
Here're the most important factors you need to specify when defining yourself:
Who you are — This includes basic information about you such as what role you work in (writer, artist, graphic designer, etc.), your qualifications, and skills.


Fields you operate in — This is an important segment as it's what the clients will probably look for first up. It highlights what kind of work services you offer. For example, as a writer, you could ghostwrite, write articles, blogs, or social media content.


Your experience — Make sure to be descriptive about your work experiences so that clients can get an idea about how you perform your job. You need to elaborate on everything, only the important assignments.


What you charge for your services — While the average hourly rate for freelancers is $21, it varies from industry to industry and on your experience. It's important to price your services accordingly so that you don't undersell or oversell yourself.
Store this information in the form of resumes, portfolios, and professional profiles on various platforms. Some platforms ask you to create profiles from scratch while some allow you to import information from outside.
It's advisable to store this information in a permanent setup and keep updating it and through it, on the portals you operate in.
3. Don't just lurk on portals
While it's important to establish your presence on the popular freelancing portals as that's where you're most likely to find clients, it's equally as important to spread your reach as much as you can.
You should make yourself available as well as look for gigs on every platform that you can. They can be:
Niche job portals
Social media platforms
Reddit subreddits dedicated to jobs, freelancing, and your field
Networking platforms such as LinkedIn
Freelancing gigs websites
Forums and Internet communities
Doing so tremendously widens your reach and attracts clients you might not have otherwise. These platforms also have relatively less competition compared to popular job portals. You stand the chance to secure rare and profitable gigs.
a) How to put yourself up on platforms not primarily meant for freelancing?
This is a major issue when you venture over and above popular job portals such as social media platforms and communities. To combat the issue, you need to have a basic understanding of how every platform works.
For example, Reddit is a community-based platform. To find gigs there, you'll need to search subreddits that cater to:
Jobs or job search
Freelancing or freelance gig search
Your field such as writer and artist
Search for posts made by clients looking for freelancers on these subreddits. Or make a post yourself on there that you're looking for work and what services you offer.
Similarly, on social media and networking platforms, mention in your page description (bio) that you're a freelancer looking for work. Any clients that happen to see that will know you're available for work.
4. Stick to a schedule
One of the biggest perks of freelancing is the freedom to work at your convenience.
However, if you're not careful, this luxury can quickly turn into turmoil where you're constantly working with no breaks and boundaries between your work life and social life.
It's important to have a schedule for work even as a freelancer. Even if you like to work at odd times such as late at night or early morning, you need to have a schedule in place so that you can limit work to just those times.
To create a schedule, identify the times you enjoy working. For example, if it's late at night for you, allocate the majority of your work hours to that time. Most freelancers work around 30 hours a week.
You may break up your work periods into as many segments as you wish, but make sure they don't exceed more than 8 to 10 hours a day. Allocate specific times to relax and leisure along with necessary tasks such as eating and household chores.
This helps you maintain a work-life balance while making sure you give your best efforts to your job. You'll notice that maintaining a healthy balance between work and social life fills you with a rejuvenated vigor every time you return to your work, helping you enhance its quality.
5. Make the most of software tools
There're various tools available in the market today that assist you in performing stellar work as well as managing it with ease. Make use of software solutions to take care of various aspects of your work.
Remember to pick tools that you truly need instead of crowding your workspace with unnecessary tools that may end up distracting you more than help. You can choose from a wide variety of tools, ranging from free of cost to paid subscriptions.
Here're a few tools you should keep in your arsenal:
Time trackers — Set up timers and work periods to make sure you're not over or under working. They improve your time management skills and integrate easily with other apps for smooth usage.


Productivity — Set up focus sessions and track your progress on each project to assess how you're improving. Knowing what task takes how much time and effort helps you prive your services more accurately.


Project management — Manage multiple projects under one roof and make sure you dedicate appropriate time and resources to every project. It also helps you meet your deadlines on time.


Accounting — Manage your payments and related obligations such as taxation and compliance with ease through these solutions.
Define who you're and work systematically to make the most of freelancing
Freelancing is on the rise thanks to the freedom and flexibility of work it provides.
To avoid the pitfalls that come with this inspiring working style, it's important to register yourself with recognized authorities. They not only legitimize your identity, but they also work to protect you against exploitation.
Clearly define what you do and what you charge for your services to avoid misunderstandings with clients. Create a schedule to make sure you have a healthy work-life balance. And make the most of software solutions to enhance the quality of your work.
Tell us in the comments what you think are the best ways to navigate the world of freelancing in the digital age.
Author bio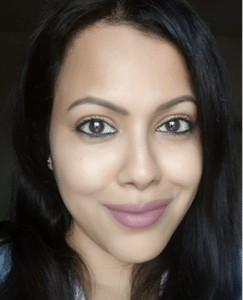 Atreyee Chowdhury is a professional content and copy writer with more than 10+ years of experience. She's passionate about helping SMBs and enterprises achieve their content marketing goals with her carefully crafted and compelling content. She loves to read, travel, and experiment with different cuisines in her free time. You can follow her on LinkedIn.
Latest posts by FreelancingGig
(see all)