Image: Unsplash
Copywriting, article writing, outreach, graphics, automation, social media engagement, curation, SEO keyword research – the list goes on and on. Today's marketing freelancers often need to balance proficiency in such a diverse set of skills that the ability to create videos falls by the wayside.
Many freelancers avoid delving into video creation due to the sheer amount of effort, specialty software, time investment and hassle that comes with it – at least, that's what you might think. The truth is a bit more nuanced. While it might have been the case several years back, nowadays there are many easy tools and resources that marketers can use to create professional-looking videos, lickety split.
In this guide, we'll cover some strategies that will let freelance marketing generalists include video creation among their service offerings without having to shed too much blood, sweat and tears.
What Marketing Generalists Do
Marketing generalists are usually skilled at handling varied related tactics and channels, such as email, social media and content. You're also likely reasonably adept at analyzing marketing performance data, prioritizing and switching between assignments, and keeping tabs on industry trends and the latest techniques.
You may be good at supervising projects and major marketing operations, such as product launches, website revamps or lead generation campaigns. This enables you to see the big picture and gel with client-side teams for productive collaboration.
This is why so many experts recommend that marketers forge "T-shaped" skill sets, as strategy consultant Simon Swan explains in a recent article:
So can you really embrace such a wide range of topics with the necessary knowledge for your organization whilst at the same time, developing in-depth knowledge in perhaps one or two key areas? Clearly not, but by understanding who your audience is, where they interact with your product or service does provide you with a grounding on what areas of digital tactics you could look to develop your skills.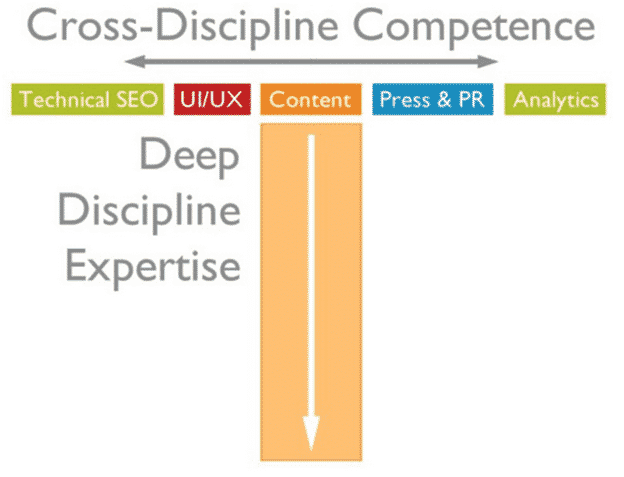 Even "T-shaped marketers" are unlikely to go deep on video skills, because of the perception that videography is a discipline unto itself. But just because you aren't investing in expert-level video skills doesn't mean you need to stay away from it.
Adding video creation to your core competencies and service mix just makes sense. It creates more demand for your services, because making videos and marketing through this channel is proven to help companies turn site visitors into paying customers.
After all, through eye-catching videos, clients can increase their site traffic, leads, conversions, and brand awareness and streamline their customer assistance. Statistics even show that, for nearly 90% of marketers, videos generally yield excellent investment returns. This propels businesses to seek video creators and invest much in it.
Moreover, it's likely that video creation already coincides with generalists' other services, such as SEO and copywriting. You don't even have to invest heavily in equipment, skills or software.
How to Include Video Creation in Your Service Mix
So, how can freelance marketing generalists add video creation to their suite of services? Here are some ways.
1. Leverage user-friendly video creation and editing tools.
Video creation apps and software tools help generalists create stunning videos even if you're not yet deeply skilled with the technicalities. One stellar, easy-to-use video creation and editing tool is Boosted by Lightricks.
This app has an intuitive interface and templates that are eye-popping, customizable, ready-made, and perfectly sized for social media posts. Boosted has a rich stock library of videos to choose from, whether you're using the app's provided templates, uploading your own, or importing from the native integration with Pixabay.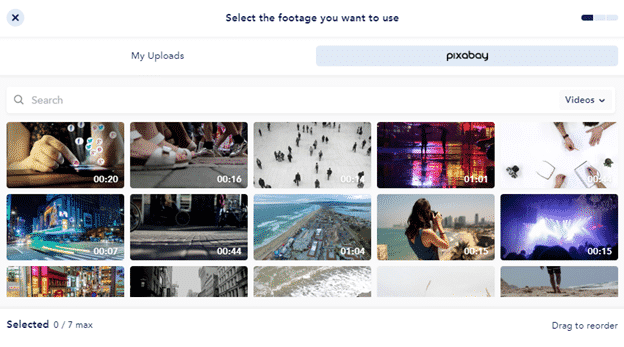 The powerful app then lets you size your videos in three aspect ratio options: square (excellent for any social media platform), landscape (great for headers, cover photos, YouTube and Facebook Watch), and portrait (awesome for stories, TikTok, Snapchat or IGTV).
It also allows you to pick the video's style, which includes overlays, filters, transitions and visual-suitable audio backgrounds that can be customized or turned off.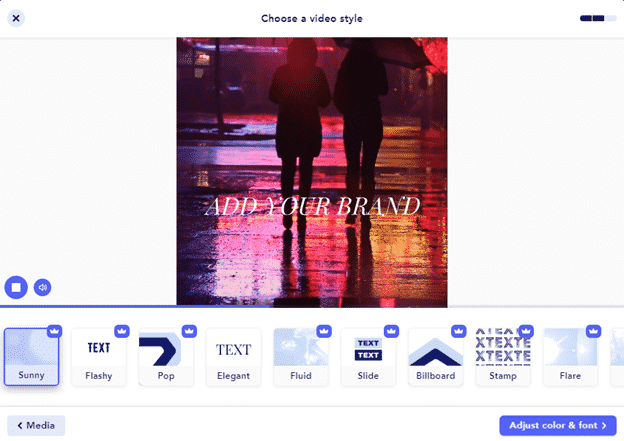 You can then customize the font styles and color palettes.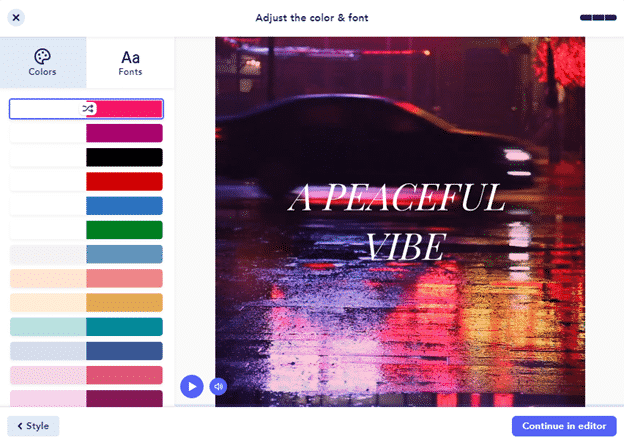 Or proceed to the editor panel for more adjustments, such as text, size, project name, duration and more.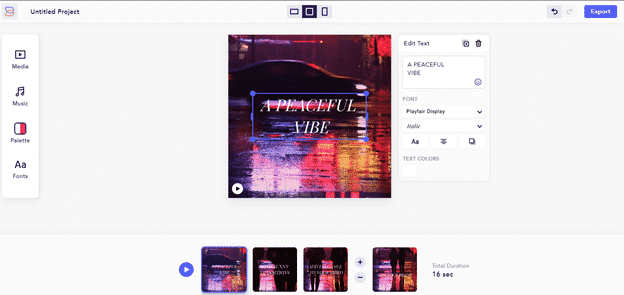 The editor even lets you preview your work while it's in progress.
Once that's done, freelancers can click Export at the top right, wait for the file to finish rendering – and voila! Your video is instantly downloaded and saved on their devices. It's that easy.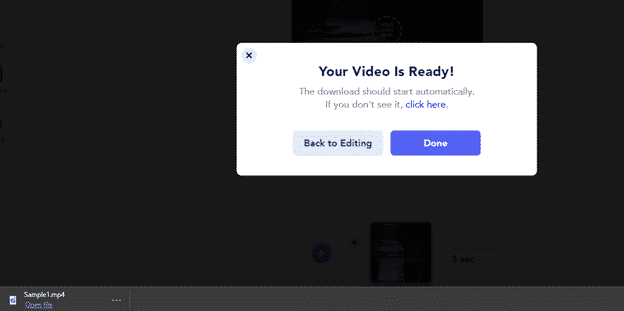 For generalists to create even more effective videos, you can pair this app with a handy social media video checklist or standard video guide for emails and websites.
2. Upsell video marketing to existing clients.
With the video creating burden relieved, freelance marketing generalists can confidently upsell video marketing and add it to their service list.
Because you already have an established clientele, people who have booked your services and with whom you've already forged a strong relationship, it's easier to entice these clients with your new video service.
Freelancers can tell their clients, "Hey! We've just expanded our services with video marketing."
Business owners will be more receptive to the proposition since they've been offering all other marketing services for them, and are familiar with their output well enough. This makes especially good sense for freelance bloggers whose clients are looking to derive more value from articles, as Cindy Cyr of the American Writers and Artists Institute points out.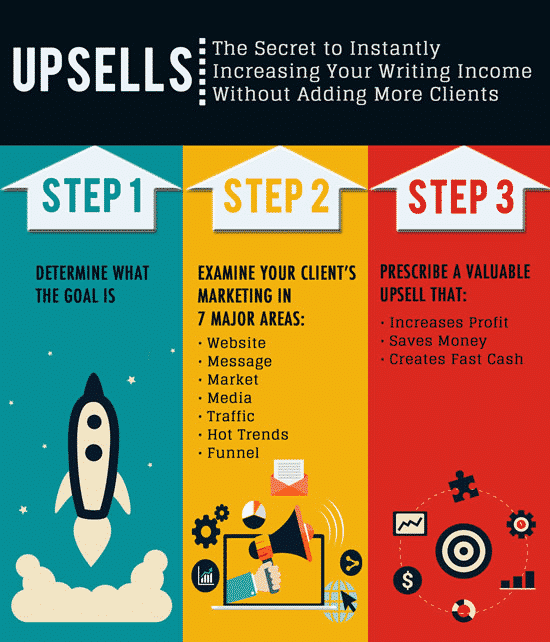 Freelancing generalists can create a hard-to-resist new package with video creation and promotions interlinked with their other marketing services, such as selecting effective keywords and keyphrases for SEO, search engine marketing, copywriting, etc.
With a broader yet still-integrated set of services offered, businesses will find it difficult to say no. Doing this also significantly widens your portfolio and increases their profitability, client satisfaction, and service value.
3. Get referrals from clients.
Besides upselling, marketing generalists can promote their video marketing service through attractive referral programs and get new clients with their existing contacts' help.
Again, freelancers can be more confident doing this since you've built positive relationships with their clients, who'll be happy to return the favor and get rewards if their referrals sign up.
Freelancers can consider these tips when creating a winning referral program:
Reward both the referring and new clients with something that motivates them (whether monetarily or not).
Email clients (and personalize messages) about the referral scheme.
Streamline the referral sending and onboarding process. Techniques include auto-filling texts, single social media account logins, etc.
4. Publish case studies.
Once freelancers have worked on their clients' video marketing needs long enough, you can monitor the channel's performance. Study how the promoted videos contributed to clients' sales, conversions, customer engagement, brand awareness, search engine ranking results, etc.
Once your marketing performance reports yield substantial favorable outcomes, you can then write and publish case studies. These posts are valuable to numerous businesses and compel them to contact freelancers and service providers.
Design platforms like Visme even offer case study templates to make it easy for freelancers to churn out visually compelling case study pdf's at the completion of every project.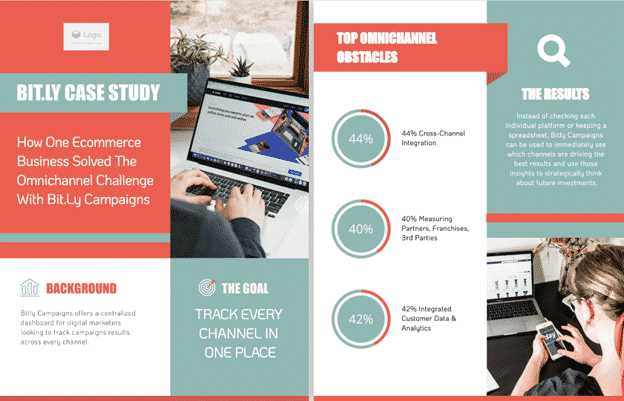 When writing the case study, make sure to illustrate the before-and-after scenarios and how their video marketing service skyrocketed clients' marketing and business performance. You can then share the case study on your LinkedIn and freelancing portal profiles and emails to potential clients and regulars who haven't taken their new offer.
What Now?
Now you've seen an overview of the techniques at hand, there's no reason you can't include video creation into your service mix.
Doing so can profoundly boost your professional growth, network, and resumé and open unexpected opportunities.
Latest posts by FreelancingGig
(see all)