As a freelancer, there's a lot of responsibility placed on your shoulders. In comparison to working for a company, most freelancers might hop from one company to the next or have multiple clients on the go, depending on the career they're in.
Many people choose to go freelance for the freedom it brings and the possibilities that come from it. However, this is a career path that does have its challenges and so every little helps when it comes to online tools and software.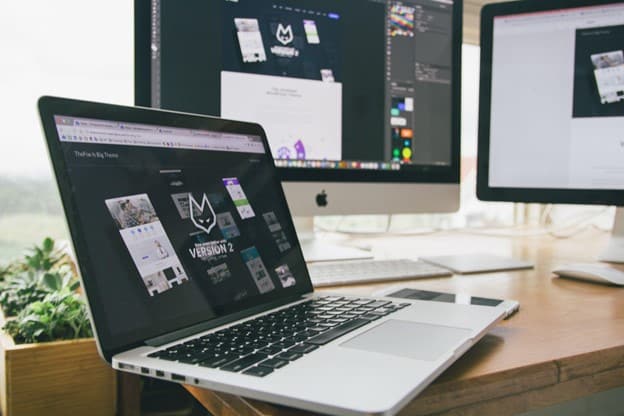 There are lots of SaaS software options out there, so we've put together some of the best, specifically for freelance designers. In this article, you'll learn about five of the top SaaS software that you'll want to consider using for your freelance work.
What projects do freelance designers work on?
The graphic design industry revenue was worth $15 billion back in 2019, a figure that has likely grown since. As a freelance designer, there's a lot of different areas in design that you could explore and that span across a number of industries.
For example, you could specialize in designing digital assets for businesses, whether that be a logo, social media content or website design. You may have a passion for home interiors where you work with clients on designing their dream homes or spaces. The list of possibilities is endless and many freelancers will often stick to one niche or they dabble across different roles.
As a freelancer, you have the flexibility to also work across different territories and with the online world being what it is, the opportunities can be exciting. With that in mind, let's look at some of the best SaaS software to make use of when freelancing.
Draft up professional and detailed contracts with Bonsai
Drafting up contracts for your clients as a freelancer is something you'll need to do yourself. If working in a company, it wouldn't be a task that you'd be expected to do. Not every freelancer will have knowledge of legal documents, let alone how to create them from scratch.
There's also the worry of not including everything that's relevant and necessary to protect yourself when working with a client. Bonsai is a useful platform for free templates and agreements. Boasting over 250,000 users of the tool, you can choose from a range of contract templates specified for your specialism whether you're a graphic designer, MUA or DJ.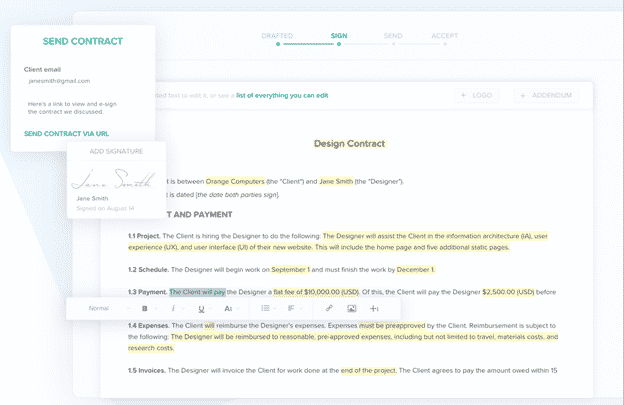 The 40+ templates are editable and therefore customizable to what you require as a freelancer without compromising the legal jargon and content that's needed. Bonsai doesn't just provide contract templates but it integrates and automates every part of the business you're running as a freelancer.
Some of the other products on offer are invoicing, time and task tracking, and handling your taxes. For freelancers, Bonsai is a great tool because it offers a free contract template that will help secure work and present you as a more professional individual.
Maze for design and user testing products
If you're a graphic designer, then you may be all too familiar with the importance of UI and UX when it comes to designing new products. During this development process, customer experiences and the user interface of a product are key parts to the product's success.
Did you know that 88% of online shoppers wouldn't return to a website after having a bad user experience? As a freelancer in design, you'll be responsible for making sure the client's customers are getting the most out of the product.
Maze is a great tool for design and user testing products. Their UI design guide is a handy insight into what the software offers for its users. For product designers, you can get user insights that will help create better experiences. The platform benefits from easy integrations with other tools you might be using as a designer, which makes your life a lot easier.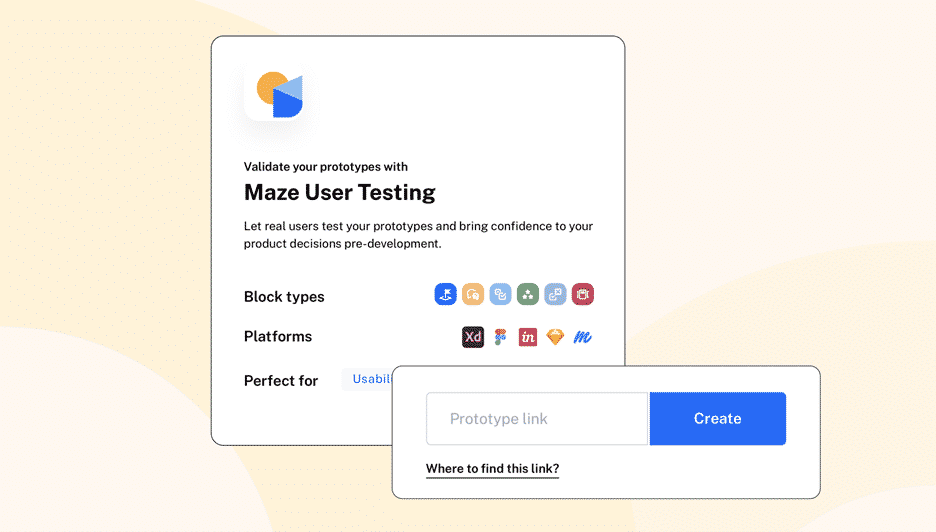 The software can be of assistance from the early days of product development to its launch. There may also be projects that you work on that don't yet have a database of users and so Maze's Tester Panel can come in handy.
Promote your design services and collaborations with Hootsuite
As a freelancer, building up a client list is essential. If you don't promote your services and advertise online, then you may miss out on opportunities for collaboration. Social media is a wonderful part of technological life and with 4.2 billion active social media profiles around the world, it's beneficial to be active on social media.
Hootsuite is one of many platforms that can be useful for social media promotion and advertising. It's handy because you can bring together most of your social media platforms to automate everything that you want to post. Whether that's a week's worth of content, to a month.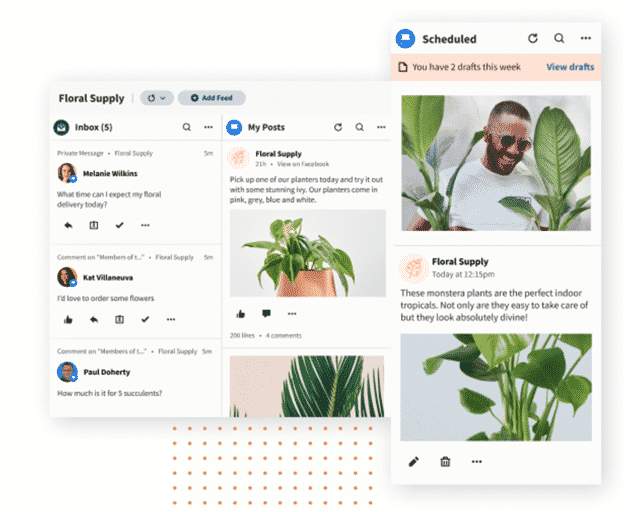 As a designer, it's certainly important to produce visual evidence of your work and to connect with individuals and organizations that may lead to more collaborations as a result. Hootsuite has many different features to the software, from engaging with any content you've published and received comments on.
There's also a section that helps monitor your content and to also access what's trending so that you can get ahead of the noise online. Like most SaaS software, you can trial out the service for free for thirty days, before committing to a monthly subscription.
Create a website on WordPress to use as a portfolio of your work
As a designer, you want a portfolio of your work, displayed all together for easy viewing. The best way of doing that would be to create your own website if you haven't already. WordPress is one of the most popular web hosting platforms and it's a software that can be used by anyone, even if they have no experience in web design.
WordPress can help set up your site in minutes as well as setting up a domain name. You can pick from a range of web designs that have been pre-made or you may wish to design your own from scratch.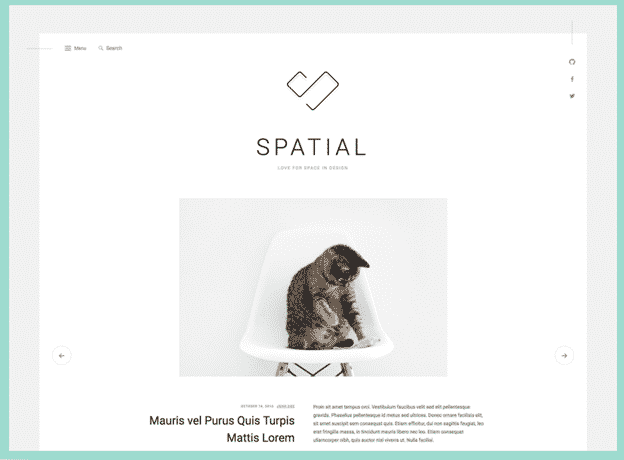 It's a versatile software that has a user-friendly interface and it's affordable. As a freelancer, you won't want to be spending hundreds on a portfolio and so a website is a budget-friendly option.
Project management and organization with Trello
A freelancer stands alone for the most part and that means your organization as an individual needs to be good. It's easier said than done though to organize yourself and be responsible for your own workload.
It's also why not everyone is made for a freelancing career because not everyone finds it possible to project manage their clients and to keep themselves organized. Without it, you're not going to be earning an income. That's why a tool like Trello can come in handy because it's great for organizing yourself.
Trello is made for both individuals and groups. You can use it for collaborating but it's a useful one for managing everything that you need to do on a daily or weekly basis. It's ideal if you have multiple clients and you need to keep track of everything that's going on.
The software is free to use but it does have premium options for those who require more from the platform.
Other SaaS software to consider
Whilst the above recommendations are great, there's also a few more we thought we would mention that are great for freelancers in general. Think of it as an added bonus of goodies – you're welcome!
A great invoicing platform for freelancers and small businesses, Freshbooks is an accounting software that is useful for managing all your finances. From invoicing to tracking expenses you have throughout your working week.
This is a great add-on for your website as it helps track all of the traffic coming to your website. This provides a useful insight into who is looking at your work and how influential it might be in you getting more work or being seen by the right people.
It's easy enough to integrate too into your website, particularly if you're on WordPress already. The best thing about Google Analytics is that it's completely free to use!
Slite is a note-taking tool and whilst it might not be useful for some, it can be handy when you're out and about. Whether you're brainstorming happens on the toilet or on your morning commute to a client, Slite is a useful tool that you can have on your phone or electronic device, wherever you are.
Having a software like this can avoid you forgetting any ideas or inspiration that you might have for any projects you're working on.
There are loads of SaaS software for you to take advantage of as a freelance designer and it's worthwhile making use of them, especially with so many being free to use. Working smarter, not harder, is going to help you thrive in what can already be a challenging career path.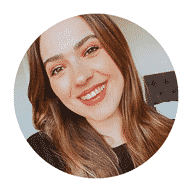 Author Bio: Natalie Redman (LinkedIn)
Email – natalieannredman92@gmail.com
Freelance writer for many clients across multiple industries. Natalie has two years of copywriting experience. Natalie has a wide range of experience copywriting for web pages for businesses across many industries. She's also an owner of two blog websites and a Youtube content creator.
Latest posts by FreelancingGig
(see all)