Pandemic made businesses lose their grip on the market all over the world. Modern companies especially need professional financiers to manage their revenues. While dollar signs are leaving the corporate pockets hastily, try to start your own business and earn some money. You studied everything about accounting, economics, and business law, right? Why not apply the precious knowledge?
If you're in search of business ideas, check the article below and find the one you're the best at.
Blogging will never get old as long as the Internet exists and people know how to read. If the whole writing process sounds like a college essay, you can always research paper writers and ensure the highest quality of your articles.
Sure, blogging is less competitive when it comes to vlogs or video lessons. But in reality, people who need financial advice will gladly read your articles.
Most finance specialists use blogs as a part of their advertising strategy. The potential clients find your blog on the Internet and like your articles. They later reach you through the links leading to your business, and, hey presto, you got a client!
Yes, a bookkeeper was the exact specialist the main character in 'Black Books' sitcom needed for his bookshop. If 'invoicing' sounds familiar to you, and the silence doesn't scare you (cause taxes don't talk bosh), consider bookkeeping. The main personal trait your clients will look for is your extreme attention to detail.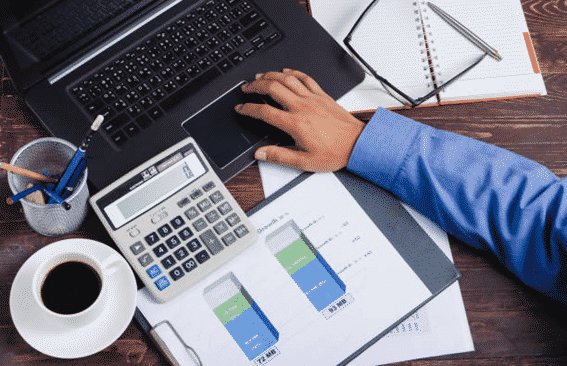 As a bookkeeper, you can work for both individuals and businesses. Everyone needs their taxes paid, and with such a complex tax system like in the US, you'll never be out of business.
A financial advisor is like a psychotherapist for those in debt or those who want to multiply their wealth. Good news – you'll be able to choose the clients to work with. For instance, you want to help people who own money to the banks instead of helping corporations build their wealth.
In fact, financial advisors often work with families. These professionals educate their clients about paying off their debts and managing their money.
Why consider a career as a financial advisor?
You build up the financial literacy in the community you're working for;
You do meaningful work by helping people who lost everything to banks;
You help small businesses grow (which is great if you believe in their business values);
You can volunteer at schools and teach the younger generation how to manage their pocket money and be smart with the dollar signs in the future.
Idea #4: Organize Online Courses in Finances
Don't know how to unpack that baggage of knowledge you've been carrying around? Start your own courses and share everything you know about credit unions and insurance companies with others.
You don't need special permission to initiate educational courses online. Platforms like CourseHero or Udemy are a great way to build up your way to being a finance guru.
What else do you need for teaching others online?
Video equipment (web cameras and smartphones may be enough);
Teaching materials developed by you;
Communication skills.
Idea #5: Expense Reduction Analyst
Do you know everything about saving money and cutting expenses? If so, a career as an expense reduction specialist might be a good option. You can work for both public and private firms and organizations to help maximize their budgets in the long run.
By managing the company's financial strategy, you boost the business performance. You also improve the product quality and reliability. In the end, the company attracts more clients, and everyone is grateful to you.
Other fields in which clients may ask you for advice are information technology and business management.
Idea #6: Real Estate and Land Appraiser
Land appraisal and real estate appraisal go hand in hand because, obviously, buildings need a spot to stand on. As an appraiser, you'll deal with property research and investments. There is a high chance your work will include everything related to property sales, mortgages, and insurances.
The main job responsibilities you'll have as a real estate appraiser are:
Visiting sites and inspecting the chosen property with its further rating;
Communicating with clients;
Conducting market analysis;
Ensuring the paperwork meets the jurisdiction criteria;
Consulting clients on the best market deals and providing assistance when needed.
The job is highly stressful, yet one should grow a thick skin before starting a business with a focus on real estate appraisal.
As a specialist in finances, you can start your own brokerage firm. Remember Chis, the main character from 'The Pursuit of Happiness'? He was a stockbroker – a specialization related to the business brokerage as well. Your business brokerage company will focus on purchasing and selling small companies.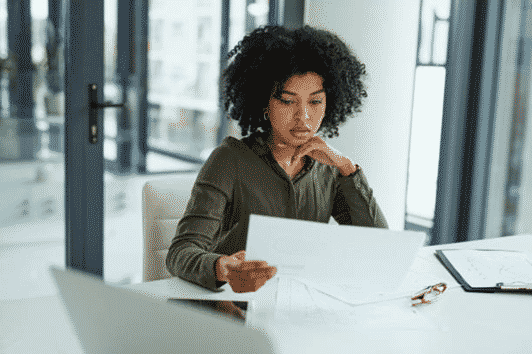 Other services you may need to focus on as a business broker are as follows:
Superb knowledge of taxing law (especially when it comes to the market);
Ensuring the paperwork meets the jurisdictional guidelines;
Assisting your clients in the whole sell-and-buy process and ensuring favorable prices.
One of the most promising career opportunities in finances, auditing never gets old. Most companies require auditors to help them prevent fraudulent activities. As an auditor, you'll check whether the company's internal processes are compliant with the law requirements.
If you had a childhood dream of assisting Sherlock, we advise you to engage in forensic auditing. These specialists investigate fraudulent activities. To do so, forensic auditors use the information gathered in the process of the company's monitoring.
Which skills do you need as an auditor?
Attention to detail;
Critical thinking;
Problem-solving;
Technical knowledge (is not obligatory but preferable when it comes to the company's software).
Though finances is not the first field to pop into your mind when it comes to freelance careers, try it. Especially if hunching over the ledger in corporate walls is not a part of your far-going plans.
To start your own business, you may only need a laptop and free wi-fi. In other cases, you might need some paperwork to fill in. The whole registration process might sound exhausting, but nothing can stop you on the way to your dream career, right?
Just don't turn into Scrooge McDuck – sitting on a pile of money did no good to anyone. We hope the article was helpful to you. Good luck in your humble beginnings!
Latest posts by FreelancingGig
(see all)