Whether you're a Youtuber, blogger, influencer, or brand, video is important. Very, very important.
Especially when it comes to providing valuable, engaging content for your viewers.
According to former Facebook, Google, and SpaceX executive, Dex Torricke-Barton 80% of online traffic is video. In addition to that, as many as 5 billion people use the internet today. That's a lot of potential customers.
Customers that want video content. Just take a look at the results from a survey by Hubspot.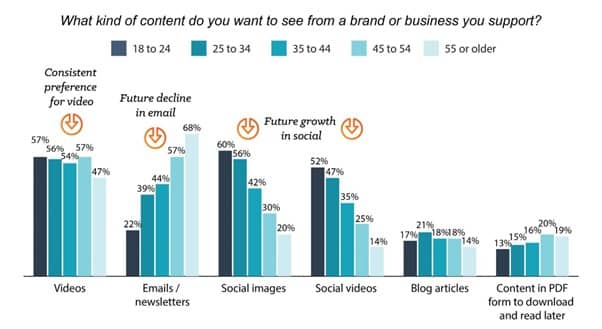 Not only is it important that you reach these potential customers with your videos but once you do, keeping them engaged with your video is just as important. Engaged viewers are much more likely to take the action you need them to. Ensuring engagement is one of the most important concepts to think about when you make a video.
Video captions are the key to that engagement.
Viewers who are engaged with your content are the key to building your brand. These viewers, when provided with engaging content can go on to become customers, loyal to the best of what your brand has to offer.
That starts by using captions to make sure customers not only finish your videos but that they enjoy finishing your videos.
6 Ways Video Captions Assist in Increasing Customer Engagement
Customer engagement is essential to a brand's success.
The more engaged your customers are with what you have to offer, the more likely it is that they'll have positive interactions and experiences. From this, you'll see customers that not only make purchases from you but enjoy doing so and return. Captions are essential if you want your videos to have this effect.
The entire world's attention span is shrinking every day. Gen Z alone is said to have attention spans of only 8 seconds. That's why being able to grab attention and keep it is so important.
Enter video captions.
If your video has captions, the viewer's eyes are automatically following not just the visuals you're presenting them, but following the sentences on screen as well. In this way you keep them focused on the story your video is trying to tell.
Attention over a period of time is the basic recipe (when combined with quality, informative content that the viewers find of value) for engagement. By including captions to keep a viewer's attention, you guarantee great customer engagement.
It's also really easy to do.
Many may find the idea of captioning their video to be a dull, tedious process. In today's world that's so far removed from the truth, it's insane.
There are dozens of great platforms that use a combination of AI and people power to easily convert voice to text to make captioning your video often easier than making the video itself!
Sometimes, you're just not in an environment where you can have your volume up or headphones in.
Whether that's because you're at work, using public transport, or just in a noisy environment, captions let you watch a video without relying on sound. In fact, more and more people are watching their videos without sound.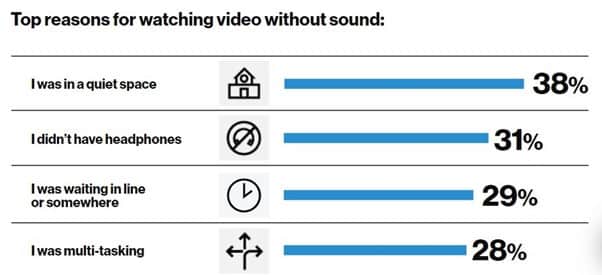 In 2016, a study from Facebook also came up with some interesting results. For one, it found that captions increase view times by as much as 12%. In addition to that, the same study reported that 80% of Facebook users reacted negatively to video ads auto-playing with sound on.
So, as far as marketing goes, captions are an essential component of video.
Captions also give the option of watching a video in a crowded place without relying on headphones. This is a major benefit for those of us who hate dealing with tangled cords, dying earphone pieces, or disappearing headphones.
But maybe that's just us.
466 million people worldwide with some form of hearing loss. That's 6 % of the world's population. By including captions in your videos, you're able to almost instantaneously reach 6% more people than you would without them.
The deaf or hard-of-hearing community is just as eager to interact with your brand!
As a result, they're just as eager to watch the video content you have to offer. Including captions gives them the same opportunity to interact with your brand as people who aren't hard of hearing.
If your customers can't understand your content, their odds of engaging with it are very unlikely.
One of the many benefits of having captions is their ability to break down language barriers. Specifically, with viewers who speak English as a second language.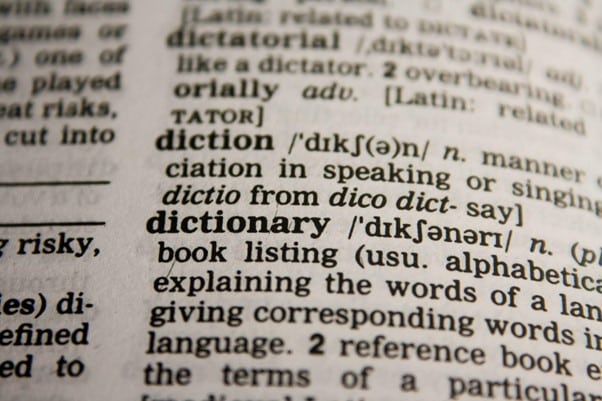 You may not think it, but according to the U.S. Census Bureau about 20% of the U.S. population, speak a language other than English at home. That's almost 60 million people or potential viewers.
If you're one of these people, watching a video and only having the audio to rely on can be difficult. Especially when it comes to regional accents or bits of everyday language that we take for granted. Having captions allows everyone an opportunity to understand exactly what is being said in the video.
This is fantastic for expanding your reach and appealing to people from various backgrounds. If people can enjoy your content, regardless of how fluent they are in the language you're presenting it to them in, you're well on your way to success.
"I hear, and I forget; I see, and I remember".
It turns out that not only is it a cool-sounding Chinese proverb, but it also describes the way our brains benefit from captions.
A study at the University of Iowa found that when you combine auditory messaging with visual, people remember things better. While this may seem like an obvious observation, especially for teachers who make their students take notes rather than simply listen to them, it's well worth noting.
Especially when you're trying to boost viewer and customer engagement.
When you include captions with your content, you give the mind more to hold on to when someone tries to recall your video or brand. The process of reading the words on screen inherently contributes to this memorization.
This has major implications for marketers trying to build brand awareness, customer loyalty, improve ROIs as well as improve customer engagement.
Captions aren't just a great way to hold attention at the time of viewing, they're a great way to make viewers remember your brand in the long run.
Since as much as 55% of consumers rely on video to influence their purchase decisions, captions have a direct impact on your brand.
A study by Verizon and Publicis Media found that captioned video had an 8% increased effect on ad recall, a 10% increase in ad memory as well a 13% increase on viewers' "brand linkage". On their own, each of these stats should be enough for you to want to include captions.
Combined, there's no sane reason to not include captions if you're trying to build your brand and increase customer engagement.
The world is embracing video more and more every day. So are your customers.
According to Cisco, about one million minutes of video cross the internet per second as of 2021. To cap that off, the future is video-based with 82% of all internet traffic set to be video-based.
To grow your brand and give your customers content that's helpful, informative, and importantly, content that causes them to act, embracing great video marketing is key.
This is because great video marketing leads to great customer engagement which ultimately, is what captioning your videos is all about.
Captions can improve a video's reach by as much as 16% and even lead to a 26% higher clickthrough rate.
If you aren't captioning your videos, it's not just your customer's that will lose out, but your brand as a whole.
Customer engagement is and will always be the cornerstone of any brands success.
Author Bio: Ryan Fick is a Cape Town-based, internationally raised, opinionated writer who is passionate about politics, social justice and a firm believer in the link between "Amandla" and "Awethu". With a background in Journalism, Travel, and all-round Content Writing – as well as a burgeoning interest in all things SEO – he is a perpetual knowledge seeker who knows enough to know he doesn't know it all.
"I'm constantly learning and upskilling myself. I strongly believe that the learning process should never end in order to grow professionally and individually. I take pride in my ability to motivate, educate and inform myself. A versatile and creative writer, I'm learning to combine that with my more analytical skills as my abilities and knowledge in SEO grows."

Latest posts by FreelancingGig
(see all)