Are you ready for the holiday season? How do you want to promote your freelancing services and your clients' products and services during the holidays?
Freelancing services are usually connected with graphic design, entrepreneurship, and entertainment. Many businesses want to make the most sales for Christmas and New Year. Hence, the holidays are the busiest times for many freelancers when many people are willing to spend and splurge.
Freelancers should have the most unique and appealing holiday marketing ideas to promote their services and clients' offerings. This featured post serves as a holiday marketing guide for freelancers to help them realize their goals during the busiest times of the year. Keep reading to learn more.
Use Branded Merchandise
It's said that many people willingly spend money on gifts during the holidays. Freelancers can take advantage of this holiday shopping behavior by using branded merchandise to entice more consumers.
For instance, you can use unique Christmas or 4th of July shirt ideas and tips for your branded merchandise items. You can give them as holiday client giveaways to show appreciation for their business. Surprise your clients by engraving their names or company logo on branded merchandise items, such as t-shirts, mugs, calendars, notebooks, and caps.
In addition, branded merchandise items are perfect holiday freebies for e-commerce and retail businesses you support. Suggest using customized products to boost a client's brand marketing campaign during the holidays. For example, you can suggest personalized packaging with holiday greetings for all orders during Christmas to show customer gratitude.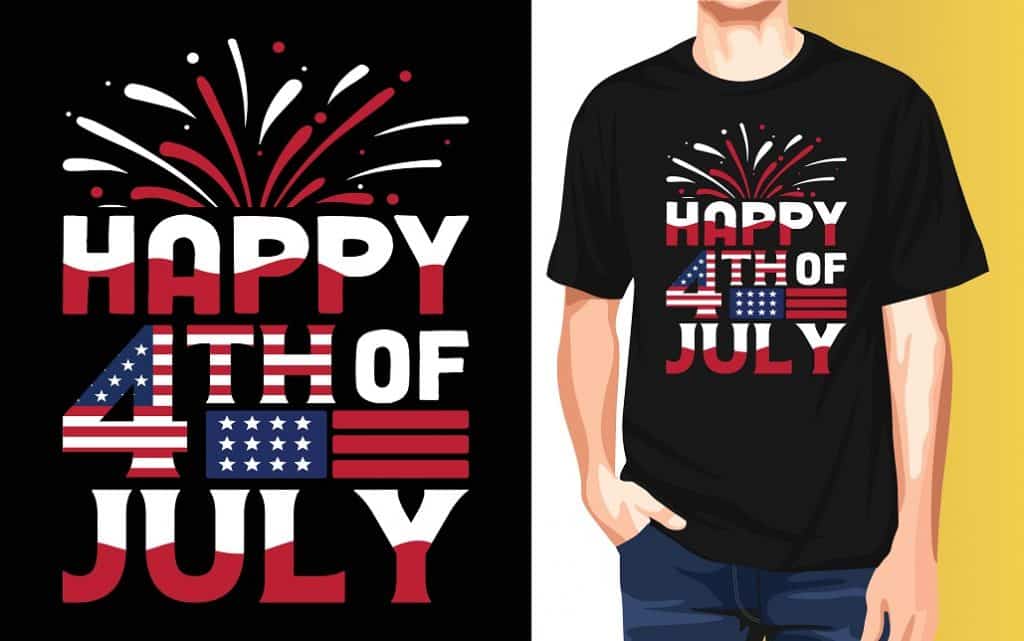 Boost Your Email Marketing
Holiday email marketing is a proven-effective strategy to attract more clients during the busiest times of the year. Therefore, creating a solid email marketing plan must be a priority even before the holiday season. Many businesses hire freelancers, such as virtual assistants, copywriters, and content writers, to help them with product marketing.
In fact, you can offer your freelancing services to your long-time clients through email marketing. Check your freelance client email contacts and follow up if your past clients need help during the holiday season. By doing so, they'll remember your past projects and they'll likely hire your freelancing services during the holidays.
If you have a good email marketing background, you can also offer this service to your clients. You can help them craft the best holiday marketing content, especially for business-to-business (B2B) customers, who likely have more time to check and open emails outside their corporate scope.
Check out the following email marketing ideas during the holiday season:
Send an electronic direct mail (EDM) blast to your clients offering your freelancing services;
Send a holiday 'thank you' message or greetings to establish a good business relationship with your existing clients; and
Offer discounts for clients who'll hire your freelancing services during the holidays via email.
Accelerate Your Social Media Marketing
Freelancers usually create an edge over established marketing agencies or media companies by being active on social media. Accelerating your social media presence before the holidays through relevant posts can help you acquire new clients.
You can also help your clients boost their social media presence by mentioning their brands on your pages. Creating a dedicated social media marketing campaign for your clients using your pages is also another way to express your client appreciation.
So, what are the best social media marketing tactics for freelancers during holidays? Here are some tips:
Create and upload holiday marketing videos or podcasts of your freelancing services;
Post social media feeds about your holiday marketing samples or portfolio;
Collaborate with freelance influencers or social media personalities; and
Schedule holiday content posts throughout the holiday season to boost client branding.
Beef Up Your Content Marketing Methods
Make your freelance website stand out by creating a dedicated section for holiday marketing purposes. You can provide expert tips on how to help your clients acquire more customers during holidays. This marketing strategy can bring you more organic or unpaid traffic and prospects for your freelance work. So, highlight your thought leadership with content marketing.
Case in point, if you're offering graphic design services, create a how-to article to help readers create their virtual holiday greeting cards using a graphic design tool. If you offer search engine optimization (SEO) services, provide expert tips on the best keywords to use during the holidays and suggest a list of authority websites where your clients can draw their backlinks to improve their SEO ranking.
Conclusion
Freelancers can implement different holiday marketing campaigns to entice more clients and consumers. With the right sales and marketing knowledge, tools, and time management, freelancers can attain their goals and make good money during holidays. Whether you want to focus on branded merchandise, email marketing, or social media marketing, keep in mind the tips above to make your holiday marketing campaigns successful.
Latest posts by FreelancingGig
(see all)