As a business owner, you know that customer service is an essential part of your success. Providing excellent customer service can help build trust and loyalty with your customers, leading to repeat business and positive word-of-mouth recommendations. On the other hand, poor customer service can result in negative reviews and a loss of customers.
What are some of the smartest ways to manage customer service emails? Let's dive right in!
Get in front of the problem and fix it before it even occurs
One of the number one pet peeves of customers is getting hit with the same problem over and over again, especially when you've repeatedly assured them that you'll be addressing it. With that in mind, it's important to address any potential problems before they arise.
In today's tech-driven world, there is a wide variety of tools that you can use for customer service email management. The key is to track and identify problems as they occur.
Customer reviews play a vital part in how you frame your customer service email.
For example, you can use customer surveys to collect feedback about your products or services, or set up alerts so you're immediately notified when your customers are making a complaint or asking a question.
Similarly, customers might be writing their complaints on the live chat. If that's the case, acknowledge the customer's concern by sending the following automated message:
"Thank you for reaching out to us about your experience with our product."
The key is to use these tools to your advantage so you can get in front of any problems as soon as they occur.
Be as professional as possible
Customers are quick to judge, which means it's important that you always behave in a professional manner when communicating with them. Professionalism is following the three things:
Showing the customer that you understand the problem
Communicating a solution to them
If a solution isn't possible, then giving the customers the next best alternative that would assist them
Keeping a professional tone doesn't mean being formal all the time.
Using figures of speech and informalities here and there helps the user connect well with you. Using a personal greeting also affects the customers in a positive manner. A generic greeting such as "Dear Customer" or "To Whom It May Concern" doesn't serve the purpose.
Minimize using generic templates
Email templates serve as a quick way to respond to customer service emails. However, sometimes the problem is unique and sending a generic email will only frustrate the customer if their problem isn't solved.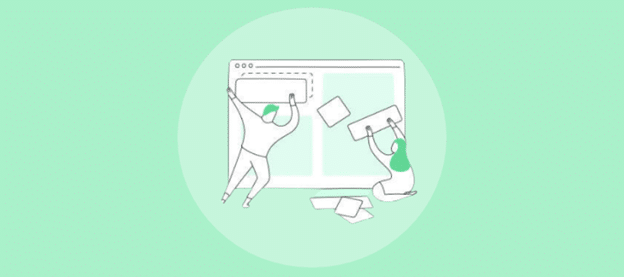 Many companies send an automated email saying that their query has been recorded and that they'll be contacted soon. The most annoying thing for a customer is getting ghosted after receiving the generic email.
It makes sense for multinational companies to use generic response templates, especially if you're receiving thousands of emails from customers. However, if you're a small company or a startup looking to build a positive rapport, then remember to have a dedicated customer service manager that sends out personalized responses to each of your existing or potential customers.
Build a connection
Building a close connection with customers means empathizing with them. Has your customer received the wrong size of the shoe after placing an online order? Did a user receive a defective electronics item that they ordered?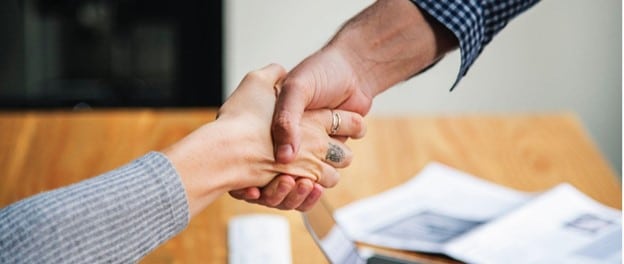 A great customer service manager understands that the customer must have placed the order with great excitement and how it feels to receive an incorrect or faulty parcel delivered to them.
If you feel the pain of the customer, it will reflect in the email that you send to the customer.
For instance, if the customer has been shopping with you previously, show that you value them for being their regular customer. Show your gratitude to the customer for their business:
"Thank you for choosing our company. Your feedback is highly valued."
It's a bonus if you get their previous shopping information from the database and include that in the email. If that's too much work, hire a customer service freelancer to do that for you.
The goal is to remind the customer that they had a positive experience with your company previously. The problem that they're facing currently is only a one-off issue, which puts you in a positive light.
Now, let the customer know that you're working on their issue and it'll be resolved soon. By building a connection, you're able to turn a negative situation into a positive one by giving assurance to the customer.
Answer their query in a simple manner
Part of managing a customer service email is to answer queries that a customer might have. If you do this step correctly, you're able to boast about your exceptional post-order customer journey.
For instance, a software company has detailed documentation, how-tos and tutorial videos to tackle technical problems that arise. Linking technical articles to emails is one way to respond to queries. However, remember that they don't always solve the problem.
A customer might feel too overwhelmed and would be pleased to receive a simplified explanation given to them instead of having to go through a lengthy technical article.
Include articles that will assist customers in further reading. However, don't use that as the first resort. As the customer success manager, you are expected to have the industry knowledge to answer basic queries.
Always fulfill your promise
Making customers happy is easy by making commitments via email. The real success is in keeping those commitments. For instance, you offer a solution by saying:
"We understand (insert related issue here) that you are experiencing with your order. We would be happy to send you a replacement product at no extra cost to you. Please let us know if you would like us to do so."
Now let's assume as a customer success manager, you promise a customer a certain deliverable but you either forget to deliver it or forget to forward the details to the product/sales department. The customer might not necessarily email again, but since you failed to fulfill the promises it will have two consequences:
The customer's loses trust in the company
The customer is likely to do negative marketing for your brand.
So, the best way to win the hearts of customers is to under-promise and to over-deliver.
Measure customer satisfaction
Once you solve a customer's problem, gauge how satisfied they are from your assistance. In most cases, this can be done through the customer's response.
Read: 10 ways to fuel brand love from customers
Is the customer fully satisfied or do they still have some reservations? If the answer is the latter,
One way to ensure customer satisfaction has been resolved:
"Thank you for allowing us to address your concerns. We hope that the resolution we provided was satisfactory. If you have any further questions or issues, please don't hesitate to contact us."
Analyze the effectiveness of your assistance by sending a customer survey feedback.
Respond promptly
If the email is the primary mode of contact for customers on your website, then customers expect a timely response to their inquiries, so make sure to address their emails as soon as possible.

If you are unable to respond right away, consider sending a brief message acknowledging receipt of the email and letting the customer know when they can expect a more detailed response.
Quick summary of the tips to manage customer service emails
This article discussed tips on how to keep your customers happy by acing the customer service email. To summarize, just keep the following points in mind:
Be empathetic: Put yourself in the customer's shoes and try to understand their perspective. This will help you respond in a way that is more understanding and helpful.
Be clear and concise: Keep your responses brief and to the point. Avoid using jargon or technical language that may be confusing to the customer.
Use a professional tone: While it's important to be friendly and approachable, it's also important to maintain a professional tone in your responses.
Keep track of previous conversations: It's important to keep track of previous conversations with a customer so you can refer back to them as needed. This can help you provide more accurate and consistent responses.
Follow up: Make sure to follow up with the customer to ensure that their issue has been resolved to their satisfaction. This will help improve customer satisfaction and build trust with your brand.
Author Bio: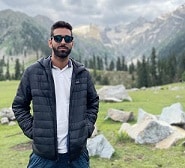 Osama Zahid is a technology content strategist who is passionate about content marketing and all things SEO. He has helped various companies rank their content on the first page of search engines. In his free time, Osama loves to play football and travel.
Latest posts by FreelancingGig
(see all)