Freelancing is a great career option and always has been. Not only do you avoid traditional nine-to-five but you can also decide your own worth.
In retrospect, freelancing wasn't that common a few years ago, but things have drastically changed. In fact, almost 47% of the global workforce are freelancers nowadays.
To put it in a nutshell, freelancers earn more and tend to be happier. However, they still have to find a suitable payment method and take care of taxes.
Lately, we've been witnessing rapidly evolving blockchain technology, and it has now caught the eye of freelancers. Crypto payments are faster and more secure, and it's no wonder many freelancers prefer being paid in cryptocurrency.
So, as a freelancer, should you consider crypto payments?
Let's dive in and find out!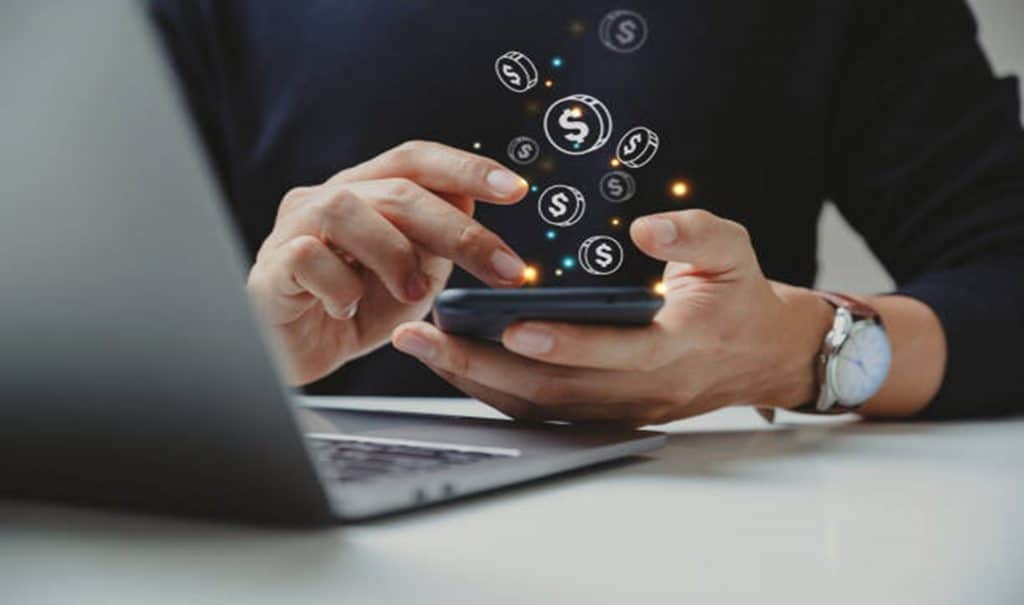 Crypto taxation
We're very much aware that most cryptocurrencies are decentralized and not controlled by a single entity. However, this doesn't mean the government doesn't keep tabs on who's earning how much.
More often than not, people forget to report their crypto income. No matter if you've received crypto as a salary, or you have some capital gains – cryptocurrencies are taxable.
As a freelancer, you should always report your crypto income and declare it in your annual return. Let's take the US as an example. Cryptocurrencies are classified as property by the IRS and are taxable by law.
The only time cryptocurrencies aren't taxable is if you buy an asset and hold it, or if you're transferring funds between your wallets. Cryptocurrencies are taxable in almost every country, but the tax rates vary everywhere.
If you're a freelancer and are interested in getting paid in crypto, don't forget taxes. You can calculate them on the Income Tax Calculator, but consulting a professional to inform you about the crypto tax rate is your best choice.
How to get paid in Bitcoin
Besides some platforms offering payments in alternative coins, Bitcoin is the most commonly used crypto for payments. After all, it's the oldest and most famous cryptocurrency. Investors usually tend to buy Bitcoin with Apple Pay, and hold it until the price goes up, so they can sell it.
However, Bitcoin was originally created as an alternative method for people to send money over the internet. Many employees are already practicing or considering crypto payments, but when it comes to freelancers, crypto payments are even more ideal.
That's because freelancers are remote workers, usually working from abroad. Whenever they receive their income, they're paying international transaction fees. Moreover, bank transfers can take up to five business days.
Taking this into account, crypto payments are a game-changer for freelancers. The money can be transferred almost immediately, the transaction fees are lower, and there's higher transparency.
For every freelancer out there, who's struggling with payment methods and high fees, consider getting paid in crypto, and read below on how to do it.
1. Crypto Wallets
No place is safer than a digital wallet to store your digital assets. When you create a wallet, a unique key will be generated, which can never be changed.
You've probably heard of a crypto wallet, but creating one is a whole different story. First and foremost, you have to choose a wallet that meets your needs.
What blockchain network do you prefer, and what crypto do you wish to receive your payments in?
If you're looking to become a future investor this will most probably depend on you, but considering that you're the one getting paid, it'll depend on the organization you're working with. For example, if they're using the Ethereum blockchain, you'll probably have to open an Ethereum wallet.
Next, you'll have to decide how you're going to use the money. Are you going to spend all of it, or do you want to spend some, and keep the rest in your wallet?
Based on this, you'll know what kind of wallet to create, so it can best fit your needs and wants.
Keep in mind, in order for your employer to pay you, you have to provide them with your wallet address. However, you should never share your private key with anybody.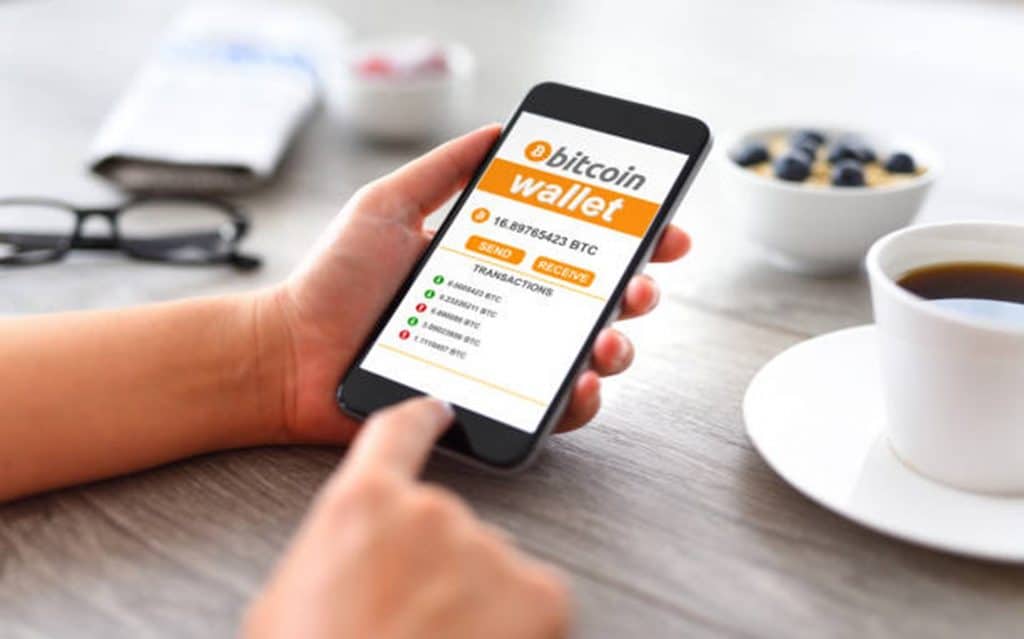 2. Invoicing software
Invoices are crucial when it comes to international payments, and shouldn't be overlooked if you're willing to get paid in cryptocurrency.
Creating your invoice in Word, or Excel is also an option, but not a preferable one. Calculating everything manually can lead to invoicing issues, and you'll be the one who has to pay the price afterward.
An invoicing app will calculate everything in no time. Not only that, but these kinds of invoices look even more professional.
3. Crypto tax software
As mentioned above, cryptocurrency's laws and regulations are constantly changing. It can be hard to keep up and you might think it's not necessary. However, avoiding reporting your crypto income, and paying taxes can lead to serious consequences.
Based on the amount you earned, and how much time has passed since you received the income, you might be obliged to settle a late-payment penalty.
Don't fret! There's a solution for everything, and calculating your crypto earnings can be easily done with crypto tax software.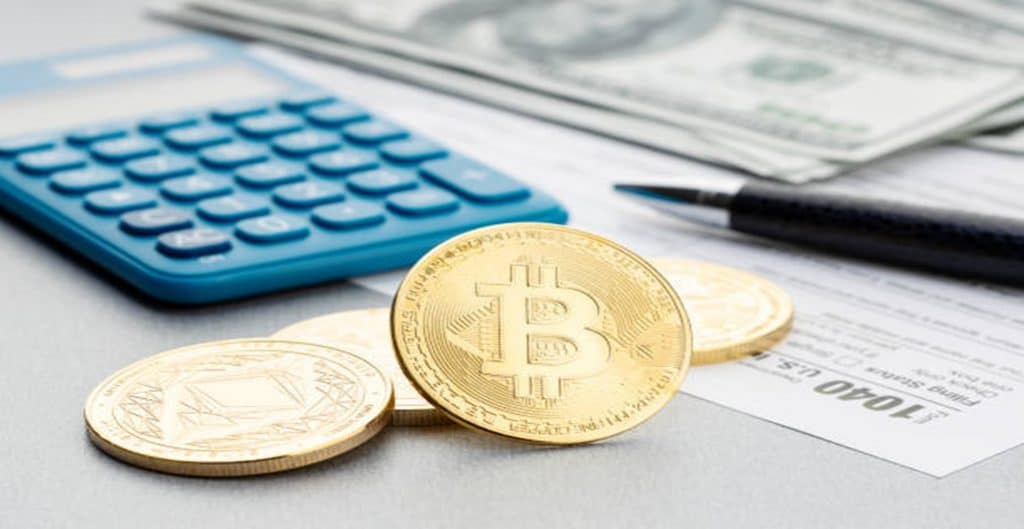 Benefits of getting paid in cryptocurrency for freelancers
Even though cryptocurrencies aren't fully adopted, crypto payments have shown to be very beneficial, especially for freelancers.
So, why is getting paid in crypto a smart idea?
Faster transactions. Unlike bank transfers, international payments can be easily and quickly done with cryptocurrencies.
No third-party. The decentralized blockchain ledger eliminated the need for a middleman, which means the sender and the receiver handle everything, so no additional costs will arise.
Transparency. As you may have heard, blockchain technology is all about transparency. This means that every transaction is securely stored on the ledger and can be easily verified.
Enhanced security. Blockchain is considered safe, and almost impossible to hack. You can rest assured, knowing your assets are safe in your digital wallet.
Lower fees. Freelancers make good money, but they still have to pay high fees and taxes. Well, you can now cross one thing off the list. Unlike traditional fees that can go up to 25%, cryptocurrency fees can be as low as 0.25%.
Challenges of getting paid in cryptocurrency for freelancers
The advantages definitely outweigh the disadvantages, but they're still worth mentioning, especially if this is your first time getting involved in the crypto world.
High volatility. Unpredictable price fluctuations are very common with cryptocurrencies. If you're not one for investing, it'll be best not to keep your money in a wallet. Storing your assets in a wallet means they'll increase or decrease in value.
Tax implication. This mostly depends on the country you're in. For example, Switzerland has the lowest tax rate, but in India, crypto taxes amount to 30%.
Cybersecurity threats. Sure, blockchain is highly secure, but when has this ever stopped hackers? Do not be troubled, this is unlikely to happen, but is always worth considering when money is in question.
Freelancing websites which pay in crypto
It's only a matter of time before crypto payments become mainstream. You'll find below the few freelancing websites which have implemented crypto payments.
CryptoGigs. The platform is still in its early stages and doesn't offer a wide range of jobs. However, you can get paid in Bitcoin, Ethereum, Ripple, etc.
LaborX. Another platform that helps clients to connect with freelancers. LaborX is built on the Ethereum blockchain, giving its users access to smart contracts along the way.
CoinGigs. This portal pays its users in Bitcoin or Bitcoin Cash. It's simple to use, but the best thing about it is that it offers escrow accounts, so you can better manage your finances.
Entlance. Another platform built on the Ethereum blockchain offering Ether payments. It's amazing because it doesn't charge any commission and is totally free for clients and freelancers.
Moving toward a decentralized future
Blockchain technology is slowly finding its way into every industry. It's evolving rather rapidly and the best we can do is stay informed and keep up.
Cryptocurrencies aren't considered traditional assets, and that's why most refuse to accept them. However, nothing can stay the same forever. We're constantly stumbling upon cryptocurrency news, and it slowly affects every aspect of our lives.
Taking everything into account, it's just a matter of time before every freelancing platform, and every company implements crypto payments.
However, if you're just getting familiar, make sure to get informed about the advantages and disadvantages of crypto payments. Most importantly, don't forget that cryptocurrencies are taxable!
Author bio
Makedonka Micajkova is a freelance content writer and translator, always bringing creativity and originality to the table. Being multilingual with professional proficiency in English, German and Spanish, it's needless to say that languages are her biggest passion in life. She is also a skilled communicator, as a result of having three years of experience as a sales representative. You can find her on Linkedin.

Latest posts by FreelancingGig
(see all)