In this day and age, SaaS marketing agencies are a hot commodity. Many businesses are seeing the benefit that they bring. From the valuable yet affordable access to technology that helps them streamline their business processes to helping employees innovate and grow their knowledge through the tools provided.
Even with a pandemic, the SaaS industry has continued to thrive, with many SaaS marketing agencies finding much success for the SaaS companies they work with. As the work environment shifts to a hybrid of remote and office-based work, organizations of all kinds are looking towards software companies to help adapt to new ways of working.
With 80% of businesses planning to make all their systems SaaS by 2025, it's never been a better time to be a SaaS business or a marketing agency specializing in it!
There are plenty of SaaS marketing agencies that are stamping their mark on the industry in 2022. Whether you're looking for collaborations as a SaaS company, or you're just curious about SaaS marketing in general, here are twenty of the best marketing agencies within SaaS.
#1 Skale
Skale is a link-building and performance SEO agency that helps to build a brand's presence online using a mixture of services.
The business partners with the best-performing websites through human outreach that's authentic and drives impactful results for those SaaS companies. Developing some of the best content marketing out there, businesses benefit from a content strategy that provides real results.
Their SEO consultancy and management services are a fantastic way for businesses to build an effective saas marketing strategy that will outperform any of their competitors and put them at the top of the rankings.
Founded: 2019 by Jake Stainer & Italo Viale
Where they're based: Fully remote (Various locations)
Previous clients: TravelPerk, Typeform, Maze, Piktochart
UpRaw Media is an agency that helps scale up your marketing efforts through tried and tested frameworks. They interview and gain knowledge from the very best in SaaS that's then passed down to those they work with.
Services include running various advertising opportunities, analyzing marketing metrics, creating creative copy and content marketing.
Founded: 2018 by Bob Bond
Location: Amsterdam, London
Previous clients: Prowly, Alaya, Landbot, Marvel
Kalungi is a B2B SaaS marketing agency that takes accountability, whatever results it provides. The marketing agency is able to work with businesses that are just starting out, to those SaaS companies who are beginning to make more traction in their growth and success.
As a growth marketing consulting agency, they offer services and packages that tailor to every business. Services include playbooks that are proven to provide results, marketing automation efforts, and website rebranding.
Founded: 2018 by Stijn Hendrikse
Location: Seattle, WA
Previous clients: Ascend Software, Fraxion, Data Guard, Beezy
Cobloom is your SaaS growth partner. Using growth marketing, a combination of long-term growth of inbound marketing with rapid iteration helps businesses with the entirety of their funnel.
Experiment with growth strategies that can help build a foundation for long-term customer satisfaction. Services offered by the SaaS marketing agency include lead generation, customer acquisition, and building traffic/awareness of the business.
Founded: 2016 by Will & Martin Steward
Location: London, UK
Previous clients: Scale, Hubspot
With Single Grain, they're a digital marketing agency with a tailored approach to its clients. Each client gets a specialist, rather than just an account manager. As a SaaS marketing agency, their aim is to achieve recurring revenue growth, rather than just one transaction here and there.
Single Grain's services are a customized, SaaS marketing strategy that drives more traffic and targets the right qualified leads for your business. It helps improve conversion rate optimization so that the business can focus on creating quality services and products for its customers instead of sweating the complex stuff.
Year Founded: 2014 by Eric Siu
Location: Los Angeles, USA
Previous clients: Uber, Amazon, SalesForce, AirBnB
Get uplead helps deliver SaaS and B2B tech companies with effective lead generations and higher conversion rates. With over 10 years of experience in the field, they've helped many SaaS businesses to thrive in a fresh market.
Through the use of PPC campaigns and search engine optimization, they provide the results that previous SaaS marketing has not been able to achieve. As a SaaS marketing agency, they provide a range of digital marketing services, a deep dive into your customer acquisition, and great content marketing opportunities.
Founded: 2016 by Katia González & Kamel Ben Yacoub​
Location: Barcelona
Previous clients: Siemens, StaffCircle, Amenitiz, Cyance
Describing themselves as the missing piece to your marketing puzzle, this team of experts can help provide some of the best SaaS marketing services out there. As far as B2B SaaS marketing agencies go, they are committed to providing rapid growth that utilizes a company's full potential.
As a SaaS marketing agency, a SaaS business can make full use of its hyper-focus when it comes to increasing revenue and achieving great results. With an 88% retention rate of clients, they're a leading digital marketing agency that offers services from SEO, CRO, and Performance Branding.
Founded: 2016 by Mostafa ElBermawy
Location: New York, USA
Clients: Tiktok, P&G, WeWork, Amazon
The right SaaS marketing agency should be one that is innovative in its methods to provide excellent digital marketing and business growth. Deviate Labs is a SaaS marketing agency that operates across every industry.
Applying 'cross-pollinating marketing tactics', this SaaS marketing agency has a widely-adopted growth hacking framework that was introduced by the founders themselves. The company's full suite of services includes product launch plans, advertising tactic audits, inbound marketing, and conversion-focused design to name but a few.
Clients about Deviate Labs being one of the best for SaaS marketing.
Founded: Raymond Fong & Chad Riddersen
Location: Los Angeles, Seattle, USA
Clients: Dollar Shave Club, Talkroute, Lollaland, FollowUpThen
Metric Theory is a SaaS marketing agency that has to date, worked with over 400 international brands. From top software companies to growing businesses, they deliver SaaS marketing that's performance-based and has a full-funnel approach.
From digital marketing like shopping ads, display, and remarketing to paid social ads, they have industry specialists that bring great results to every brand.
Founded: Ken Barker, Jeff Buenrostro, Jeremy Brown & Adam Edwards
Location: Various locations in the USA.
Previous clients: Gofundme, Lyft, Toofaced, Winc
#10 Ladder
For an adaptive, growth marketing agency, look no further than Ladder. It's a digital marketing agency that's data-driven. Providing full-funnel strategies and performance solutions for global brands, this is a modern growth team that is changing the SaaS marketing industry as we know it.
Build a playbook with digitally validated insights and conduct performance testing for maximum success and profit.
Founded: 2014 by Jon Brody
Location: New York, USA
Previous clients: Facebook, Nestle, Monzo, Time Out
Hooklead is the right SaaS marketing agency for companies who've experienced failure or poor performance with other marketing agency types. The company provides consistent and predictable growth that is achieved through a uniquely tailored SaaS strategy.
Digital marketing is a personalized experience that should differ from every brand within the SaaS industry. Hooklead helps to provide a custom market analysis that will help grow your subscriber database.
Founded: 2015 by Zane Hanebrick and Allen Bayless
Location: Mt Pleasant, South Carolina
Previous clients: Not mentioned
Kraftblick provides a reliable digital strategy for any business in need of a SaaS marketing agency.
Using the very latest in SaaS marketing trends, Kraftblick helps companies gain more website visitors, encourages more free trial signups and customer acquisition through various other practices such as content marketing, PPC campaigns, etc.
The team is specialized in creating brand awareness through inbound marketing and helping achieve visibility across top-tier platforms such as Forbes Magazine. They have vast experience and expertise in the tech world and can help with all of your b2b SaaS marketing needs.
Founded: 2o14 by Eugene Grudanov and Irina Tsumarava
Location: Belarus and New York
Previous clients: Adbeat, Mineral Tree, Softeq, 3dcart
Digital Current boasts 1,000s and clients and nearly two decades in the business of helping SaaS companies achieve great success with their business growth.
As a SaaS marketing agency, they provide a range of services from content marketing, link building services, search engine optimization, and more. Trusted by many industry leaders for content strategy and extensive knowledge when it comes to effective marketing efforts, they're a go-to for any SaaS business.
Founded: 2oo3 by Jarrod Hunt
Location: Mesa, Arizona
Previous clients: Avocado, Zurich, Spot See, Coupa
As an award-winning SaaS marketing company, Earnest helps with b2b SaaS marketing from their offices in London and across the pond in New York. There are plenty of services that this b2b SaaS marketing agency provides to its clients, whether it be branding to experiential events.
Despite digital marketing thriving online, there's a lot of digital marketing that can be done in-person too.
Their campaigns help businesses with demand generation to internal engagement between customers. With plenty of experience when it comes to a SaaS business model, Earnest will certainly help any business thrive in this demanding industry.
Founded: 2009
Location: London & New York
Previous clients: Vodafone, Google, Gumtree, Canon
NinjaPromo is a relatively new SaaS marketing agency within the industry but as a newbie, it offers a fresh selection of services that's very current to what's required for many SaaS companies nowadays.
They help drive all aspects of SMM strategies and help create a SaaS business model within marketing that disrupts the market as we know it. Offering services from content marketing to effective community management and paid social advertising – they have it all!
Other services include influencer marketing, PR, video production, and website design. NinjaPromo encompasses everything you'd need to market your business.
Founded: 2017 by Paul Lipen
Location: New York, USA
Previous clients: Bitforex, Ulotto, 3WM, Intellect Soft
As a SaaS marketing agency, Growth Sandwich is a tasty solution that helps build better products and optimizes your existing conversion funnel. From conducting consumer research to delivering insight-driven experiments, this b2b Saas marketing offers a wealth of services to help provide success.
Services include inbound marketing, early-stage start-ups, product marketing, growth hacking, and marketing.
Founded: 2017 by Aggelos Mouzakitis
Location: London, UK
Previous clients: Not available.
BAMF as a SaaS marketing agency puts its clients at the forefront. Helping get the best lead generation and conversion rate optimization, the marketing agency has already helped many SaaS companies to achieve great things in such a short space of time.
Providing content marketing and outreach results that some SaaS companies could only dream of achieving, BAMF helps takes a business and its branding to new heights.
They've been writing viral content and generating quality leads for a number of years now.
Founded: 2017 by Houston Golden
Location: Venice, California
Previous clients: case studies found here
With Hey Digital, this SaaS marketing agency helps scale acquisitions channels or to take your PPC efforts to a higher level.
As a SaaS marketing agency, you can expect to focus on creating quality design and user experience that can help with things like lead generation and advertising performance. From inbound marketing, content marketing, and paid ads, there's no end to what this agency can achieve.
With the b2b buying process changing frequently, Hey Digital offers b2b SaaS marketing that's current and uses its extensive knowledge to achieve the very best results.
Founded: 2018 by Dylan Hey and Celia Yarwood
Location: Tallinn, Estonia
Previous clients: Document360, Pixelz, SocialBee, Mailgun
#19 eStudio 34
As a SaaS marketing agency, eStudio 34's mission is to provide clarity in the digital world for many SaaS companies that may be struggling to navigate this competitive market.
Being one of the many SaaS marketing agencies out there, what makes this one unique is it's transparent and innovative strategies in b2b SaaS marketing. Providing a range of services, it helps all of its clients to successfully challenge its competitors.
These services include inbound and outbound marketing, SEO, SEM, CRO, and website analytics.
Founded: 2010 by William Renedo and Ugo Smith.
Location: Barcelona, Catalonia
Previous clients: General Optics, Isostar, Cunef, Happens
Rethink UX offers SaaS SEO services where creating quality and relevancy is key within these modern times of search engine optimization. As a b2b SaaS marketing agency, they offer an effective saas marketing strategy that helps any business of any size, to grow in this industry.
Some of the many services offered by Rethink UX include web app development, online advertising, marketing automation, as well as UI/UX designing. If you're looking for a marketing agency that's experienced in both design and development, then this is the right one for you.
Founded: 2017 by Gourav Manchanda
Location: Mohali, Punjab
Previous clients: BN Habitat, GoodFirms
For any SaaS businesses nowadays, it can be hard to convince customers to pick them over their competition. Sprout Performance works on providing quality marketing that will guarantee the very best performance possible.
They work with the most sophisticated tech and offer a range of services from digital media buying to data strategy.
Founded: 2013
Location: Cape Town, Western Cape
Previous clients: Google, UCook, SeaFolly, Finchoice
An SEO agency that's affordable for local SEO services. With tailored local SEO packages, it helps businesses rank higher within their local area via Google and other search engines.
Designed exclusively for businesses looking for local customers, it's a great one for small to medium-sized businesses that are looking to expand in their local community.
Founded: 2017 by Daniel Harman
Location: Los Angeles, USA
Previous clients: reviews found here
With lots of choices when it comes to SaaS marketing agencies, a business within this industry has plenty to pick from!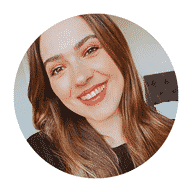 Author Bio: Natalie Redman (LinkedIn)
Freelance writer for many clients across multiple industries. Natalie has two years of copywriting experience. Natalie has a wide range of experience copywriting for web pages for businesses across many industries. She's also an owner of two blog websites and a Youtube content creator.
Latest posts by FreelancingGig
(see all)