Even before COVID-19, remote working was on the rise. Slowly but surely, employers and employees started seeing the value in remote work. Companies were able to fulfill certain skill sets without full-time employees, while contractors had the flexibility of choosing work and opting for a work-life balance.
Since 2020, remote work has skyrocketed. Not only can businesses save money on overhead expenses, but remote contractors are compensated based on the quality and quantity of work done. But, with these changes in operations, many business owners are struggling to keep up.
And if you are one of them and you are wondering how to work with remote contractors, we've got you covered. We took a look at a few ways to help you effectively manage your remote contractors. From time management to improving communication and ensuring loyalty, read our guide on working with remote contractors.
The first thing you will want to do is get some collaboration platforms in place. These are online tools that allow you to effectively manage and monitor projects in the company. Platforms like Trello and monday.com are highly popular and effective for remote workers and teams.
Having a full overview of what is happening in your company as well as what each team member is working on is highly beneficial. Not only will you have a key understanding of the project scope, but you'll also know how much budget you have left for each project.
Essentially, you can create projects, allocate teams and individuals, set deadlines, monitor progress and institute real-time communication with these tools. The contractors are also usually able to track their time, upload files and documents and have an overview of full projects, or deep dive into specific tasks.
Choose Your Real-Time Communication Tools
These collaborative platforms also allow you to integrate various other plugins and tools. So, real-time communication, alerts, and notifications can be triggered from the platforms. Slack, for example, is a great choice to integrate with almost every platform. If a new task is created or a deadline is set, the user will be notified immediately and will be able to take action.
Slack is also a great tool for interoffice communication. You can choose between individual, real-time messaging, team or channel messaging, and communicating with the entire company. It is a versatile platform for both in-house and remote teams that need constant information and communication.
Re-Look At Your Onboarding Practices
Onboarding in a remote world is vastly different from office-based hires. From the virtual interview to opting for contractors based all over the world, various factors have to be considered. Many companies are finding it somewhat tricky to enforce or even communicate a company culture with remote workers, while others struggle with workers based in various time zones.
When opting for remote contractors, apart from considering the ones with the right skills within your budget, make sure to establish where those workers are based before making decisions. Cultures and countries differ greatly when it comes to working times and ethics. Additionally, you must evaluate the impact of taxes and the current landscape in the worker's country. COVID-19, despite being a catalyst for remote work, proved how lockdowns and restrictions impacted workers in different countries.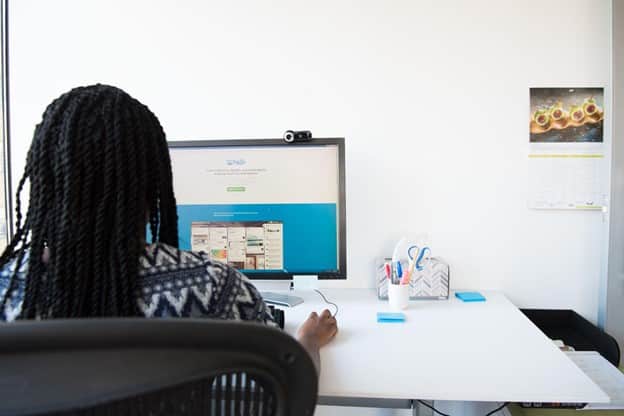 Compare The Project's Scope To The Budget
The key with contractors is transparency. You will need to ensure that the remote workers know the exact scopes of the project and be aware of timelines, goals and requirements. You will also need to be fully aware of the costs involved and what kind of rates you are working on with the contractor. Be sure to negotiate this from the beginning, and make sure you document absolutely everything.
Work out the fine print from the outset. Are you working on an hourly, weekly, or monthly basis? Are you working with a low-end budget and is the contractor aware of this? Are you also aware that with a lower budget, you will need to lower your expectations for the quality of the work?
Lastly, you will need to keep in mind that contractors don't respond well to scope creep. So, define the entire project and ensure you keep to it. If there is additional work or changes, be transparent about it and ensure that the contractor is reimbursed for it.
Having remote contractors does come with its pros and cons. In one sense, you are easily able to reduce overheads and get rid of extra expenses like office space and equipment. You are also more likely to gain skill sets from a pool of contractors, which was not always an option. However, managing employees who you have never met face-to-face and who work different hours than you could be challenging.
Latest posts by FreelancingGig
(see all)