In recent years, we've all read about the future of digital marketing, and how organisations of all sizes need to go on the journey of digital transformation.
Reassessing the year and where things stand now, though, we're not really sure.
Getting The Fundamentals Down First
In addition to the many digital marketing businesses out there that offer solutions for digital marketing, there is also an increase in the number of companies that are hiring talented people that specialise in digital marketing.
You can increase your digital marketing by doing all of these things, but are they really the greatest approach?
To bridge the gap between your company's immediate demand for digital skills and its long-term ability to make it work for the company's bottom and top lines.
A freelance digital marketing expert can help you with this.
Is Hiring A Freelance Digital Marketing Consultant Worth the Investment?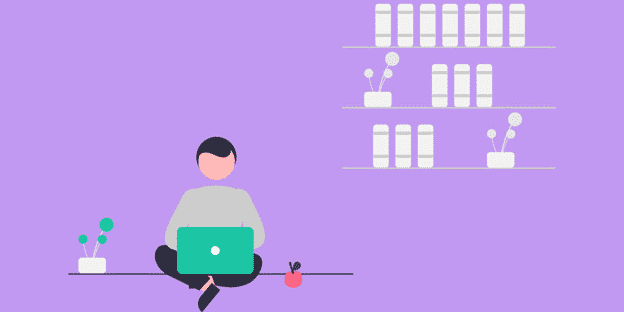 The Greatest Expertise from Cross-Industrial Knowledge
While a full-time employee works on one project at a time, a digital marketing consultant works on a variety of various projects at the same time.
Attending various digital marketing seminars, conferences and other networking events is a good way to stay up to date on the latest trends, Facebook advertising algorithm updates and other digital marketing adjustments.
How many full-time employees have the time to attend such events and take a class once in a while, when they spend most of their time in meetings, calls, emails, or turning up at the office?
Reduce The Number Of Hr Employees
We're all familiar with the standard HR annoyances, such as staff reductions and freezes.
It's possible to circumvent HR's lengthy processes and wait times and instead go for a digital marketing consultant that has the expertise you're looking for to help your company move forward with digital marketing in a few key areas.
The consultant or contractor will begin working on a solution to the problem as soon as a contract is signed and the key KPIs and pricing are agreed upon.
As long as you have a sufficient buffer, this expense will not fall within the purview of HR, but will instead be counted as part of your marketing budget.
Contrary to popular assumption, finding a consultant who is a good match for your needs does not usually cost that much.
While they may not cost as much as a full-time employee, they may be able to get the job done just as quickly and effectively within a certain time frame if you can justify the scope and hours you need and the expectations from both ends.
Results Matter More Than Mere Presence
It's a question I get asked a lot, and I'd like to know your thoughts on the matter.
A new full-time employee will need time and energy to adjust to the new culture, attend meetings, present a positive image to upper management, and avoid raising suspicion by showing up to work 15 minutes later than the rest of the team.
There is nothing wrong with doing this, but why not engage a nomadic digital marketer/freelancer who, once the goals/expectations and appropriate reporting frameworks are established, can also begin work at the same time, but potentially reduce the need for all of this initiation and orientation, as well as can keep it to a minimal and begin focusing on seeing the chores they need to assess on hand and developing the asynchronous communication?
For the most part, they can focus on their jobs and job mandate to make the projects operate better, rather than focusing on how to gain the favour of everyone else in the office.
It's no surprise that digital marketers are a cross between a marketer and an IT specialist. They spend a lot of time looking at their online channels, developing content, analytics on the computer and networks analytics.
As a result, a large portion of their work can be done on their own or with minimal interaction with others.
Even if they are working from home in their pyjamas, they can still manage your Luxury Ecommerce Website flawlessly if they have fast internet, good processes, and a high return rate.
At first, it may seem impossible to get consistent, high-quality results with a remote team, but if you locate a person with a proven track record and excellent written communication skills, you may be able to replace an office employee who is constantly on hand but who isn't necessarily as efficient or productive as someone in the office can be found.
From Singapore And Beyond, There Are Less Costs And Overheads
There is little doubt that the "digital age" is here to stay.
Working remotely is increasingly becoming a perk for employees as well as a viable company strategy.
A freelance digital consultant can help start to understand the advantages of having employees work from home more efficiently and minimise company overheads such as additional office space, additional facilities such as a water cooler and power.
There's no need for an extra workstation or yearly evaluations anymore!
Is that really the case? Is it possible to maintain a sense of continuity?
As far as freelance digital marketing consultants go, they may sound like a short-term solution, but they may actually work with you for up to five years, depending on the working relationship.
Non-full-time personnel may be more loyal to you than a full-time employee who may want to leave after a few years if they think that your firm does not provide them a wide range of prospects for growth (which, to be honest, is difficult to find nowadays).
The Most Common Freelancing Services Employed By Businesses Other Than Digital Marketing Consultant
Freelancers are frequently sought out by businesses to assist in resolving a wide range of issues. The following are pointers to several popular freelancing services:
Content Writers and editors
Website designers
Programmers
Mobile app developers
Graphic designers
Customer service representatives
Virtual assistants and admin support
Photographer
Social media manager
Latest posts by FreelancingGig
(see all)